Help Desk Software: Which solution is best?
IT Central Station users review the highest reviewed solutions in the help desk software market.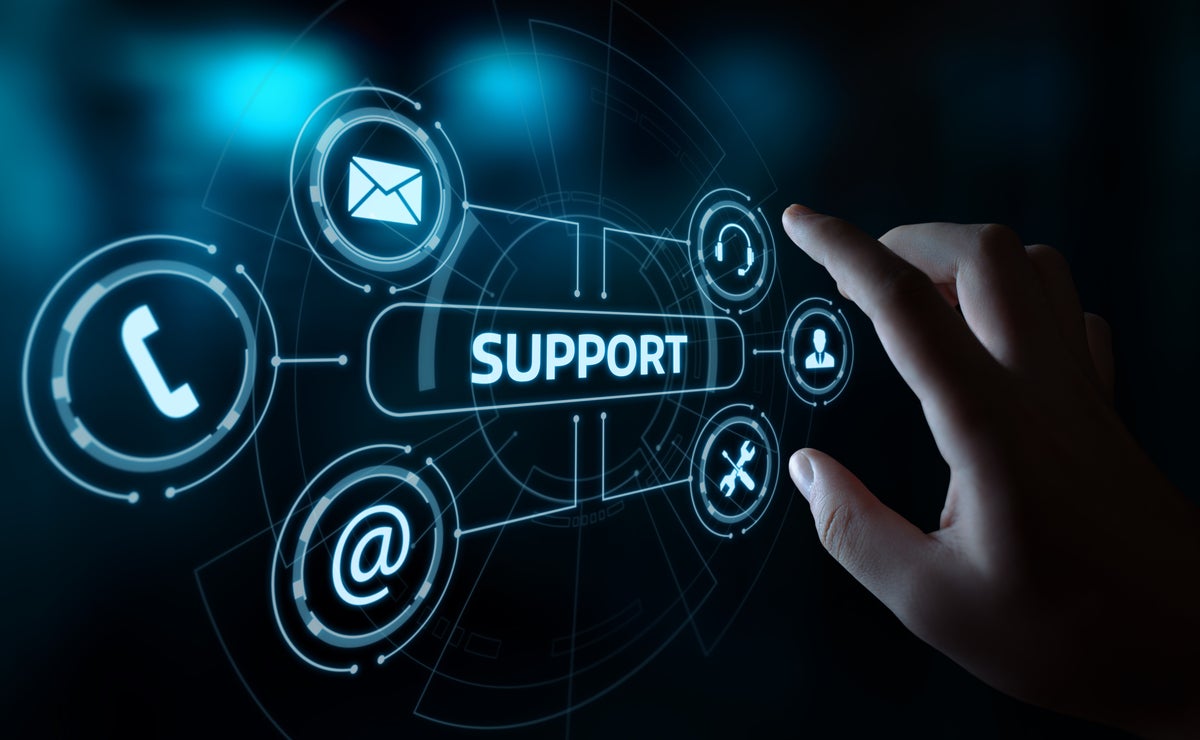 Recommended for You
Is the security skills shortage affecting your organisation? "There is no skills shortage for 90%...

How do you align your technology use to meet business goals? "Technology is always subservient to...
Those who work in IT know that changes are happening at a faster rate than ever before, with growing demands being put upon IT professionals as companies struggle to stay relevant and competitive in the 'always on' digital world. The need to improve efficiency is therefore crucial and many companies are starting to discover that IT service management (ITSM) can help them at the back end of the business meet emerging customer demands at the front.
Over 388,000 professionals have used IT Central Station research to inform their purchasing decisions. Their latest paper looks at the highest rated help desk software vendors, profiling each and examining what they can offer enterprise.
Here's a breakdown of the key players currently active in the market:
BMC Helix ITSM
Average Rating: 7.6
Top Comparison: ServiceNow
Overview: An innovative service management platform built natively for mobile with an intuitive, beautiful, people-centric user experience that makes organisations more productive.
IBM SmartCloud Control Desk
Average Rating: 7.5
Top Comparison: ServiceNow
Overview: Offers access to a user friendly self-service, automated service management, and seamlessly integrated, best-practice based service desk capabilities.
IFS Applications
Average Rating: 8.3
Top Comparison: SAP ERP
Overview: Industry specific products that are innately connected to a single data model and use embedded digital innovation so that customers can be their best when it really matters.
IT Care Center
Average Rating: 8.6
Top Comparison: N/A
Overview: An affordable end-to-end platform, designed to manage IT operations from ticketing to application development and lifecycle management.
JIRA Service Management
Average Rating: 7.8
Top Comparison: ServiceNow
Overview: Empowers teams with everything they need to get started fast, with capabilities for ITSM practices like request, incident, problem, change, and configuration management.
ManageEngine ServiceDesk Plus
Average Rating: 7.9
Top Comparison: ServiceNow
Overview: Comprehensive help desk software with integrated asset and project management capabilities built on ITIL framework.
SCSM
Average Rating: 6.6
Top Comparison: ServiceNow
Overview: A software product by Microsoft to allow organisations to manage incidents and problems.
ServiceNow
Average Rating: 8.1
Top Comparison: BMC Helix ITSM
Overview: Allows every department working on tasks to assign and prioritise, collaborate, get down to root cause issues, gain real-time insights, and drive to action.
Spiceworks
Average Rating: 8.4
Top Comparison: Zabbix
Overview: From network inventory and network monitoring to help desk software, Spiceworks helps customers to manage everything about their IT workday from one easy place.
SysAid
Average Rating: 8.1
Top Comparison: ServiceNow
Overview: A globally adopted ITSM solution that combines all the essential capabilities in one, feature-rich tool.