Peerspot
Talent Management: Which solution is best?
PeerSpot users review the highest rated solutions in the Talent Management market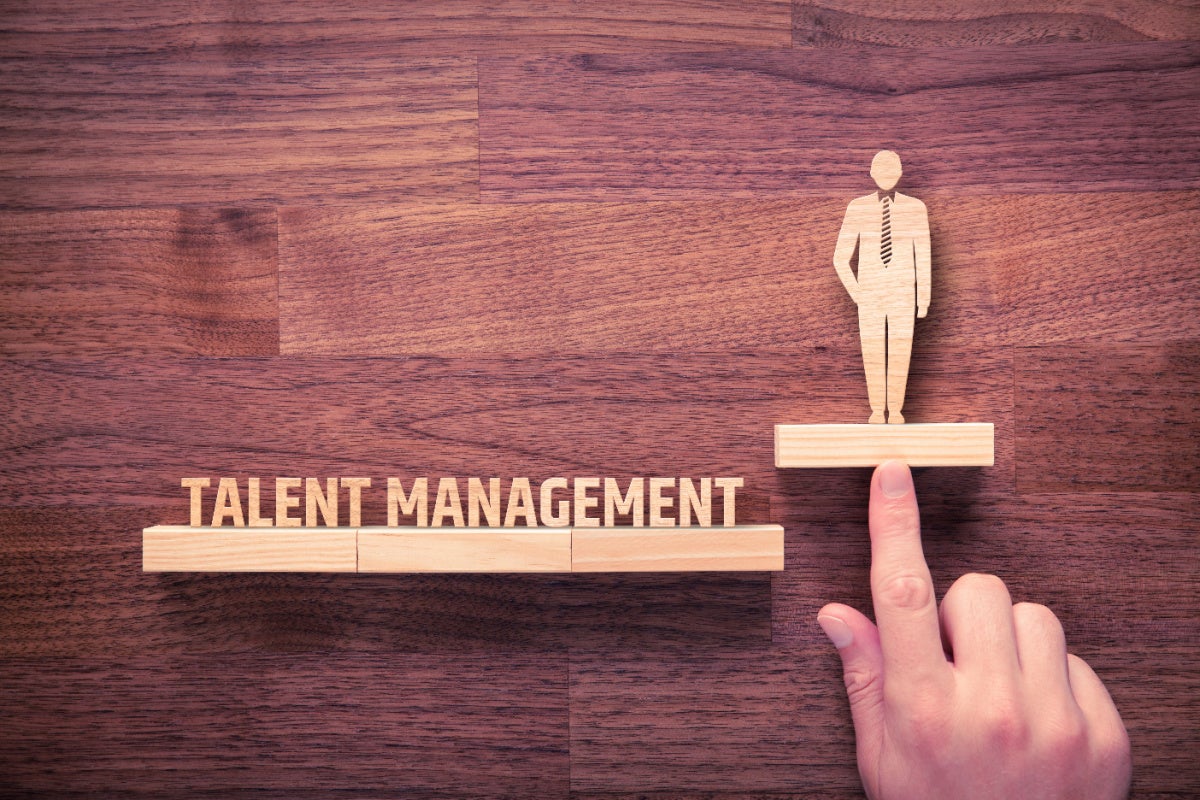 Recommended for You
What advice would you give to aspiring IT leaders? "I would say 'Just do it and always be curious.'...
Happy employees are good for business. There is a direct correlation between employee happiness and business success—research has shown happy employees are 20% more productive than unhappy employees. To keep employees happier and manage their expectations, talent management solutions have become key tools for HR teams to utilise. However, picking a tool isn't always easy.
Over 540,000 professionals have used PeerSpot research to inform their purchasing decisions. Its latest paper looks at the highest rated talent management vendors, profiling each and examining what they can offer enterprise.
Here's a breakdown of the key players currently active in the market:
ADP Workforce Now
Average Rating: 10
Top Comparison: UKG
Overview:  A web-based, complete HR suite that integrates the essential payroll and HR management procedures into a single database-driven platform. This safe and simple solution gives businesses everything they need to maximise their workforce and communicate with staff.
BambooHR
Average Rating: 8.0
Top Comparison: Namely
Overview: Helps growing organisations automate, centralise, and connect their people data all in one place. It gives organisations a one-stop shop to: manage employee data, find, hire, and onboard the best talent, and measure employee experience and performance.
Cornerstone Learning
Average Rating: 8.0
Top Comparison: SAP SuccessFactors
Overview: This unified platform for virtual training provides companies with many tools and options for presenting content to their employees. Through integrated AI, organisations can customise and curate the training to fit the individual needs of each worker.
Eightfold.ai
Average Rating: 8.4
Top Comparison: Gloat
Overview: An AI-powered talent intelligence platform that can transform how organisations hire and retain a diverse global workforce.
Oracle HCM Cloud
Average Rating: 7.6
Top Comparison: Workday
Overview: A complete solution that connects every HR process—and every person—across an enterprise. It helps businesses to create communities where people feel valued, heard, and like they belong.
PeopleSoft
Average Rating: 7.9
Top Comparison: Oracle HCM Cloud
Overview: Designed to address the most complex business requirements. PeopleSoft provides business and industry solutions that can enable organisations to increase productivity and accelerate business performance.
SAP HCM
Average Rating: 7.3
Top Comparison: SAP SuccessFactors
Overview: An important module in SAP ERP systems that supports all of the HR management processes in the enterprise. SAP HR records the data from the hiring of an employee to its final termination in the organisation.
SAP SuccessFactors
Average Rating: 7.9
Top Comparison: SAP HCM
Overview: A valuable human resource management system (HRMS) solution that streamlines numerous HR tasks and activities, such as payroll, talent management, and people processes, to help make the entire HR process run more smoothly and improve the overall employee experience.
UKG
Average Rating: 8.5
Top Comparison: Workday
Overview: Helps deliver global workforce experiences that truly reflect the connection between life and work today. That means insights are deeper. Work is easier. And interactions are more meaningful.
Workday
Average Rating: 7.9
Top Comparison: Oracle HCM Cloud
Overview: A cloud-based software solution that specialises in developing applications for capital and finance management applications. The system is built to work in global workforces and is adaptable.