Peerspot
Data Integration Tools: Which solution is best?
PeerSpot users review the highest rated solutions in the data integration tools market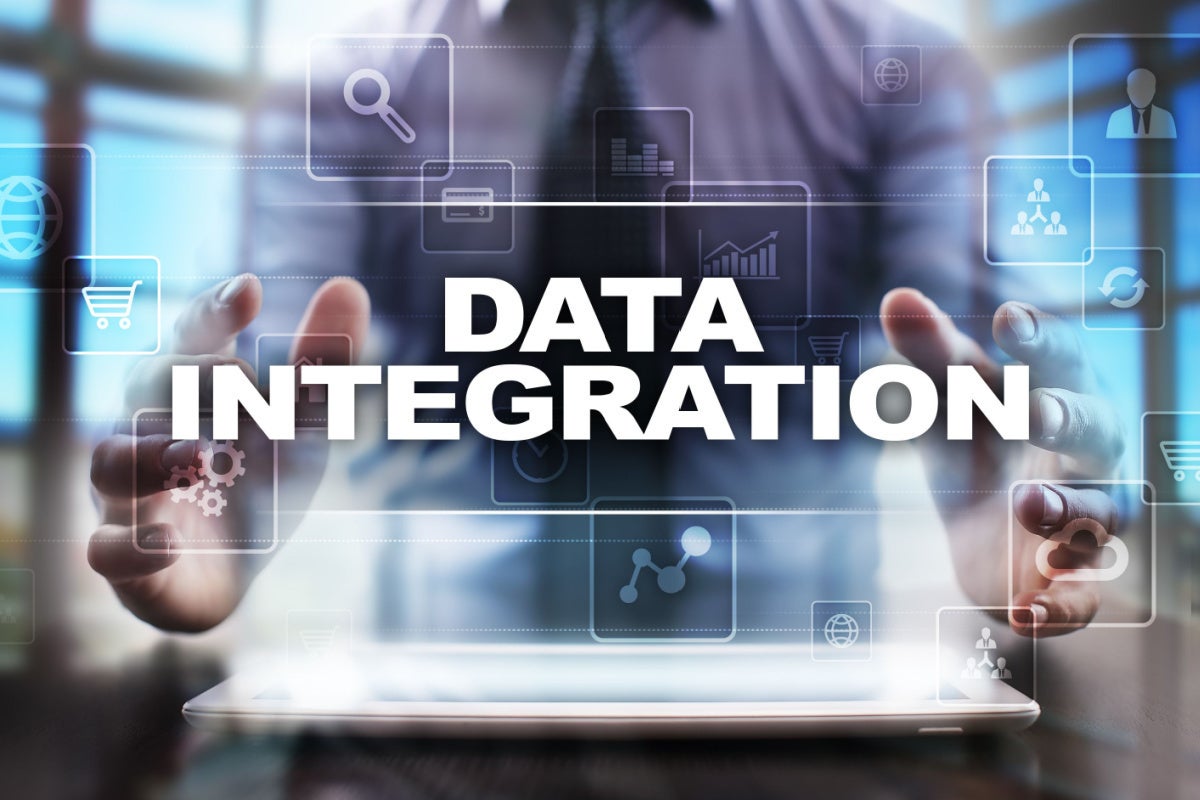 The growth in the data integration software market was fuelled by vendors supporting specialised data delivery styles and cloud delivery models. Data integration tools address a wide range of use cases that rely on key data delivery capabilities. Research suggests that throughout 2023, AI-enabled automation in data management and integration will reduce the need for IT specialists by 20%. However, picking a solution isn't straightforward and there are many factors that businesses must consider before making a purchase.
Over 540,000 professionals have used PeerSpot research to inform their purchasing decisions. Its latest paper looks at the highest rated data integration tool vendors, profiling each and examining what they can offer enterprise.
Here's a breakdown of the key players currently active in the market:
Azure Data Factory
Average Rating: 8.0
Top Comparison: Informatica PowerCenter
Overview:  A digital integration tool as well as a cloud data warehouse that allows users to create, schedule, and manage data in the cloud or on premises.
Denodo
Average Rating: 7.4
Top Comparison: Azure Data Factory
Overview: Offers organisations the freedom to migrate data to the cloud, or logically unify data warehouses and data lakes, without affecting business. This can ultimately result in the evolution of data strategies.
Hitachi Lumada Data Integration
Average Rating: 7.8
Top Comparison: SSIS
Overview: A top-raking data integration tool that aims to deliver accurate data from various sources to end users. This is a complete data integration platform that utilises visual tools in the delivery of analytics-ready data.
IBM InfoSphere DataStage
Average Rating: 7.8
Top Comparison: SSIS
Overview:  A high-quality data integration tool that aims to design, develop, and run jobs that move and transform data for organisations of different sizes. It works by integrating data across multiple systems through a high-performance parallel framework.
Informatica PowerCenter
Average Rating: 7.9
Top Comparison: SSIS
Overview: Works as an enterprise data integration platform that helps organisations access, transform, and integrate data from various systems. The product is designed to support companies in the full cycle of a project, from its initial rollout to critical deployments.
Oracle Data Integrator (ODI)
Average Rating: 8.2
Top Comparison: Informatica PowerCenter
Overview: A data integration software solution that provides a unified infrastructure to streamline data and application integration projects. It uses a powerful design approach to data integration, which separates the declarative rules from the implementation details.
Palantir Foundry
Average Rating:  7.6
Top Comparison: Palantir Gotham
Overview: A fully managed SaaS platform that spans from cloud hosting and data integration to flexible analytics, visualisation, model-building, operational decision-making, and decision capture. It equips technical and non-technical users to make data-driven operational decisions.
SAP Data Services
Average Rating: 8.0
Top Comparison: Informatica PowerCenter
Overview: A product that aims to provide its users with effective access to their data in order to transform it and connect it to various business processes. IT also offers companies detailed data insights which improve decision-making and make company operations more effective.
SSIS
Average Rating: 7.8
Top Comparison: Informatica PowerCenter
Overview: Designed to build enterprise-level data integration and data transformation solutions. Grants users the ability to solve intricate business queries by downloading and copying files, cleansing and mining data, loading data warehouses, and managing SQL Server objects and data.
Talend Open Studio
Average Rating: 7.5
Top Comparison: SSIS
Overview: A free, open source ETL tool for data integration and big data. The solution enables businesses to extract diverse datasets and normalise and transform them into a consistent format which can be loaded into a number of third-party databases and applications.