Peerspot
WAN Edge: Which solution is best?
PeerSpot users review the highest rated solutions in the WAN Edge market.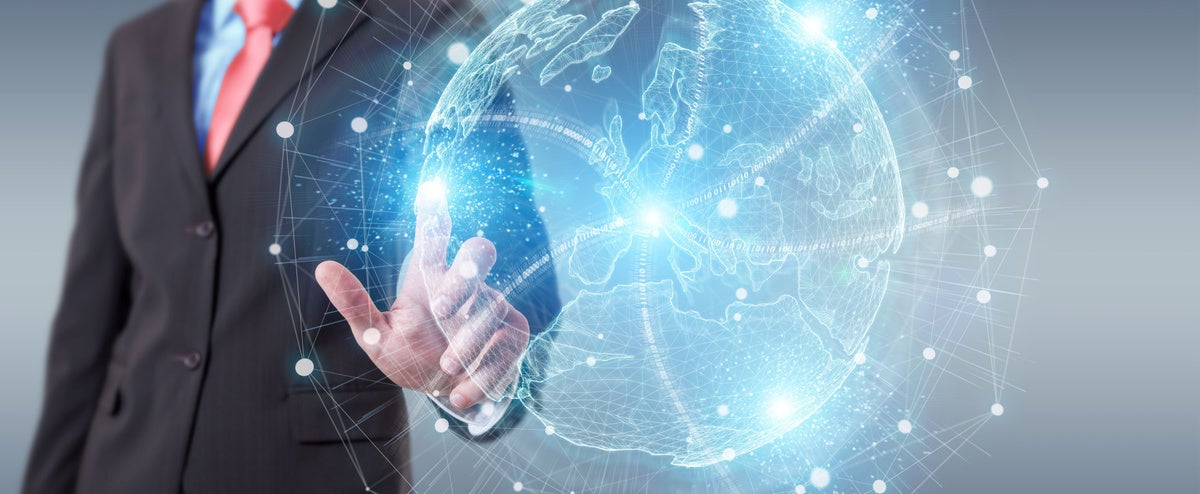 WAN Edge solutions are becoming more popular as businesses look to improve their network capabilities and safety. However, choosing a solution isn't always easy, and there are many factors that business leaders must consider to ensure that any product they choose is the right fit for their organisation and can meet their specific needs.
Over 540,000 professionals have used PeerSpot research to inform their purchasing decisions. Its latest paper looks at the highest rated WAN Edge vendors, profiling each and examining what they can offer enterprise.
Here's a breakdown of the key players currently active in the market:
Barracuda CloudGen Firewall
Average Rating: 8.0
Top Comparison: Fortinet FortiGate
Overview: Redefines the role of the firewall from a perimeter security solution to a distributed network optimisation solution that scales across any number of locations and applications, connects on-premises and cloud infrastructures, and helps organisations transform their business.
Cato Networks
Average Rating: 9.1
Top Comparison: Zscaler SASE
Overview: A leading SASE platform, combining SD-WAN and network security to obtain a cloud-native service. The product optimises and secures application access for users and identities and delivers a next-generation secure networking architecture that minimizes legacy IT infrastructures' complexity, costs, and risks.
Cisco SD-WAN
Average Rating: 7.9
Top Comparison: VMware SD-WAN
Overview: A SD-WAN solution that provides for secure stable connections to applications for enterprises and organisations.
Citrix SD-WAN
Average Rating: 9.0
Top Comparison: Steelhead
Overview: Recognized for providing a robust, trustworthy user experience so that an organisation's distributed workforce can always deliver the best possible outcomes. It provides a single cloud-based user dashboard that enables organisations to easily manage their WAN, prioritize and audit applications, and configure security protocols.
Forcepoint Next Generation Firewall
Average Rating: 7.5
Top Comparison: Fortinet FortiGate
Overview: Protects enterprise networks with high-performance "intelligence aware" security supported by real-time updates, helping deliver the industry's best defence against advanced evasions.
Fortinet FortiGate
Average Rating: 8.4
Top Comparison: Cisco Secure Firewall
Overview: Provides users with a next-generation firewall solution that provides proven protection with unmatched performance across the network, from internal segments to data centres to cloud environments.
Huawei Enterprise Routers
Average Rating: 7.6
Top Comparison: Cisco Enterprise Routers
Overview: Integrates multiple services including routing, switching, 3G, WLAN, voice, and security functions in one device.
Prisma SD-WAN
Average Rating: 8.7
Top Comparison: Cisco SD-WAN
Overview: Simplify management, enable app-defined SD-WAN policies and deliver a secure, cloud delivered branch today with the industry's first next-generation SD-WAN.
Versa FlexVNF
Average Rating: 7.8
Top Comparison: Cisco SD-WAN
Overview: A next-generation operating system that is highly pliable and empowers service providers and organisations to deploy an extensive variety of software-defined solutions.
VMware SD-WAN
Average Rating: 8.3
Top Comparison: Cisco SD-WAN
Overview: A SASE platform that combines many types of software-based network technologies to enable users to virtualise their wide area networks and reduce their reliance on hardware. This solution makes it possible for users to reliably access their applications from anywhere in the world by leveraging cloud technologies.