Alex Cruickshank
Alex Cruickshank programmed his first computer in 1980, realising with relief that his appalling handwriting would no longer present a barrier to a successful career. He spent much of the nineties writing for nearly all the UK-based computer magazines. Then he ran his own tech website, IT Reviews, for a decade before selling it in 2010. He now writes about business and technology, with a side-line in science fiction. Despite being married with children, he finds it hard to settle down: he's lived in various places in the UK and New Zealand and currently lives in Berlin, Germany. He loathes social media but can be found online at ministryofprose.com.
---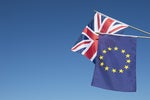 The UK's split with the EU has caused legislative headaches for some FinTech firms, but there are opportunities too.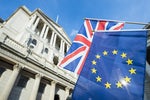 The EU began the move to regulate and implement open banking, with the UK applying its own spin. Almost four years after PSD2, who's leading the race?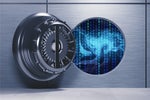 Open banking is driving the development of new FinTech services for bank customers, but is it secure?

Proposed solutions to the social distancing problem are coming thick and fast, all of them tech-based and concerning.

CEOs of major US IT corporations have their own views on who should be president. Does that matter?

Paper ballots have held firm in the face of numerous attempts to bring in electronic voting. Is COVID-19 the final straw?

Technology has made working from home easier than ever. It's hard to be cynical in these challenging times and yet...

Estonian AI chatbot in development to give citizens faster, simpler access to government services.

Coronavirus havoc both reveals and conceals deeper issues in IT markets and supply chains

Sweden, Norway, Denmark and Finland saw major IT deals, mergers and acquisitions in 2019, but what will happen in 2020?

Police facial recognition cameras are to be rolled out across London in spite of legal and ethical objections.
Load More