Phil Muncaster
Phil Muncaster has been an IT journalist for 15 years. He started out as a reporter on enterprise IT title IT Week in 2005 and progressed to the role of News Editor before leaving to pursue a freelance career. Since then, Phil has written for titles including The Register, where he worked as Asia correspondent whilst based in Hong Kong for over two years, MIT Technology Review, SC Magazine, Infosecurity Magazine and others.
---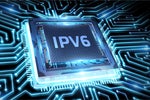 China's authorities are pushing to speed up nationwide IPv6 rollout and have a single-stack network running by 2023. At the moment, it is the only country advocating for a single-stack IPv6 network. Could this be a much-needed...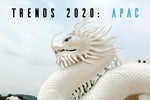 2021 is unlikely to see a thaw in US-China relations, despite a new resident in the White House, and like the rest of the world, Asia's tech industry will be looking for ways to recover from a damaging 2020.

What's the global impact of western tech firms operating in HK announcing suspension of police cooperation there.

Are Chinese-government-sponsored 'talent recruitment' programs a threat to other Western nations' research data?

Is China's 'New IP' a solution to a 'broken' internet? Or a plan to govern the internet?

How is the coronavirus affecting IT supply chains and the wider market for smartphones and other tech goods?

China's latest move in the US-China trade war is the first real sign by China of a "decoupling" from US tech

Despite an overall market slowdown, APAC's businesses continue to spend big on tech in 2020, providing an attractive opportunity for Western suppliers.

China's new social credit scoring system raises a number of questions over corporate data security and integrity.

Why China's decision to block website and app access aimed at Hong Kong pro-democracy protesters may, instead, put Hong Kong's reputation as Asia's pre-eminent business hub at risk
As Trump and Xi Jinping resume trade talks, what do the announcements from the latest G20 summit mean for the future of the US-China trade war?
Load More