Wireless Technologies
Singapore's big bet on a Smart Nation future
Singapore is in the midst of a huge project – becoming a smart nation and a tech hub not just for Southeast Asia but the globe.
The government, through agencies like the Infocomm Development Authority (IDA), the Smart Nation programme, and several ministries, has invested money in a smart economy from home sensors in public housing to coding and maker classes, and opening up the country to more and more entrepreneurs.
In mid-May, the IDA alongside NUS Enterprise, the entrepreneur development arm of the National University of Singapore, hosted the Smart Nation Innovations week.
The weeklong showcase, spearheaded by the InnovFest UnBound conference, brought delegations of media and tech companies to the Southeast Asia. The week essentially served as Singapore's chance to show off its tech pedigree, with the tagline "where Asian innovation meets the world".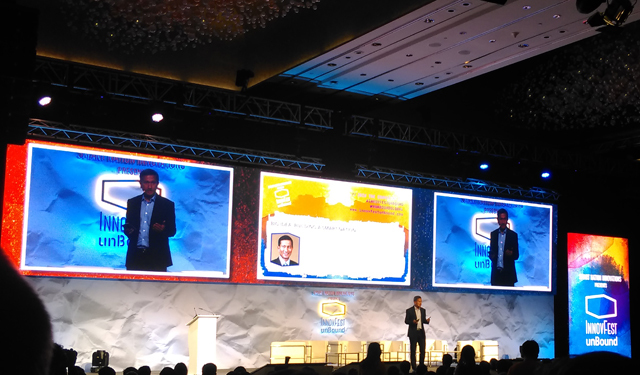 Throughout the week, the government and IDA announced a series of new initiatives to further bolster the Singaporean startup space. The National Research Foundation is to invest S$40 million into the country's startup economy.
Singapore is living through a revolution, according to Vivian Balakrishnan, foreign minister and head of the Smart Nation Programme Office.
"The Research Innovation and Enterprise 2020 [RIE2020] plan sets aside S$19 billion, not just for research but translating research into applications in real life," he said. "The national robotics program has been beefed up. We've set aside S$450 million to help our industry adopt potentially transformational automation and robotics."
To tackle this challenge head on, Balakrishnan called on the IDA to develop Singapore's own operating system to manage the over 100 million connected devices that he envisions running in the country.
He spoke on how the government is turning to an on-demand approach when it comes to consulting with the private sector to address issues like traffic congestion, green energy, and securing financial transactions.
"If your solution works, we'll buy it from you," he said. "Before that we'll give you a chance to do a proof of concept, prototype. That in my view is a better approach than giving money and grants."
He added: "You can then go to the rest of the world and say this product worked in Singapore. The government paid good money for it and it gives you an opportunity."
According to Gabriel Lim, the head of IDA, the country has taken a long term approach to investing in technology and R&D but many of these initiatives, and the attitudes behind them, are already starting to stake shape across the city state.
It is pushing hard into the space of autonomous vehicles. NuTonomy, an MIT spinout, is currently piloting autonomous taxis in Singapore and plans to deploy operational fleets of cabs on the streets of the city by 2019.
Technology is gradually becoming the new backbone of Singapore's economy and infrastructure. It has pushed technology skillsets deeper into its education system to children as young as pre-school.
Adrian Lim is the education director of IDA and oversees the management of tech skills programmes in schools. The IDA wants to "develop computational thinking as a national capability," he said. Together, with the Ministry of Education, it has launched the Lab on Wheels, a bus that travels around public primary and secondary schools delivering lessons in programming.
On a pre-school level, the agency has opted for an approach that reduces screen time for very young children by focusing on physically building things. The Playmaker program introduces toys and gadgets like littleBits. On the primary school level, kids are learning basic programming skills using ScratchJr in the classroom.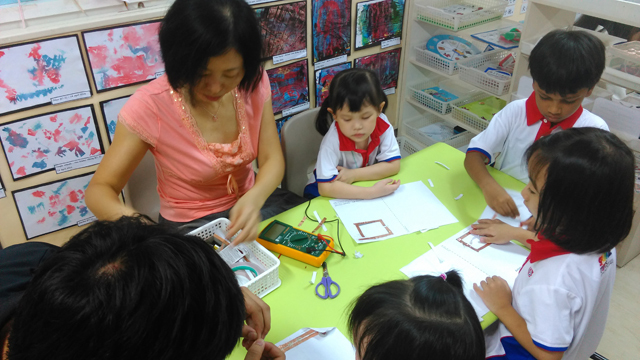 The programs have been well received, according to Lim, and are part of the IDA's mission to achieve greater gender equality by introducing technology to boys and girls at the earliest stage possible, with participation from parents in home learning as well.
"We think that if we do this right we're going to solve the problem of how we are going to get more women in the tech world," he said.
With such an ambitious future planned for the country, it will need to secure all of the tech talent that it can and of late has been inviting workers like engineers and developers to come to Singapore as part of a fellowship program.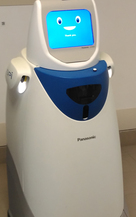 Many of the nation's other vital services have been put under the microscope as well, namely healthcare. Hospitals like Changi General Hospital have pushed hard into tech solutions – like telehealth consultations for helping patients with their exercises – which could ultimately reduce the numbers coming into the hospital for follow up appointments.
On the robotics end, the hospital has invested in the Hospi robot, developed by Panasonic, which is a humanoid robot that connects to the hospital's Wi-Fi and building maps to navigate the halls and elevators to deliver meds and documents to staff. Changi General Hospital is the first hospital outside of Japan's using Hospi but hospital officials declined to comment on how much the robot costs.
Other innovations at the hospital include a patient tracking dashboard for staff to monitor people coming in and out of A&E and location tracking wearables for patients that have been admitted so they can be found at all times within the building.
Much like the government's approach, CGH is regularly open to consulting and collaborating with companies if they have an idea that could benefit the hospital, said Selina Seah, assistant CEO of the hospital.
Singapore's all-in approach to tech, startups, and innovation in government is a bold move for the relatively small Southeast Asian nation that must compete with neighbouring giants for everything from talent to investment.
It's welcomed foreign founders into the country, explained Poon Hong Yuen, the CEO of Spring, another startup-focused agency, led by the Ministry of Trade and Industry. A high percentage of Singapore's most successful startups have included founders from other countries, most notably ride hailing app Grab, a Malaysian-founded company now headquartered in Singapore. This is held up by the government as a prime example of its work in action – people want to come to Singapore to build their startup.
Much like its now bustling port, Singapore's tech development plan is focused on the long term. Whether or not its big gamble will pay off remains the question and so too do issues over long term unintended consequences such as the ballooning cost of living and cost of housing. Private renting and house prices are already very high and the vast majority, around 80%, of the population live in public housing.
"We're living through a digital revolution and this digital revolution gives huge opportunities to the people who get it, who understand it," said Balakrishnan. "What we are trying to do in Singapore is create the most conducive environment for people who get to be able to build so that in the future people will come to Singapore and when they leave, they will say I have seen the future and it works."
Further reading:
Singapore is looking for foreign help to build its Smart Nation