IT Planning & Management
Is urban Utah the ultimate Silicon Valley?
Provo and Salt Lake City lie on a vertical line in the northern part of Utah State. Flanked to the east by National Forest, this is Mormon country, and Provo in particular has an especially strong influence, with the local Brigham Young University (BYU) established as the largest religious university in the US.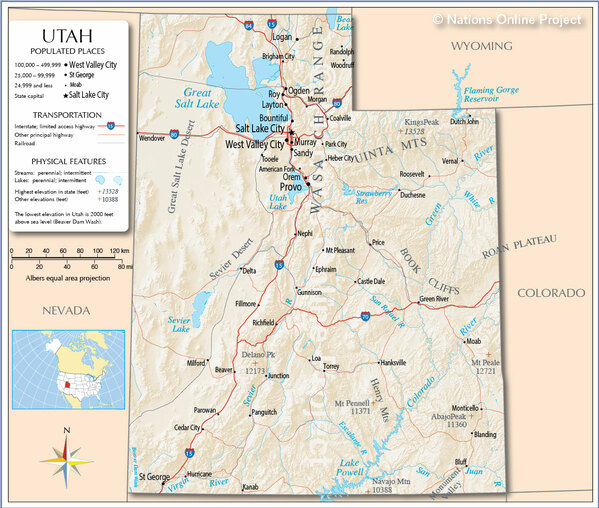 None of this brings to mind high tech. Yet a recent report issued by Washington think tank, the Brookings Institution on the location of the US's most advanced industries, listed Provo as particularly important for computer systems design and software jobs.
The tech scene in Provo is "vibrant" says David Bradford, a graduate of BYU and serious advocate for the area. Bradford is Executive Chairman of HireVue, Professor of Entrepreneurship at the University of Utah, and has been instrumental in the local tech scene for decades.
"Provo is clearly one of the top cities in all of America in terms of entrepreneurship," he continues. "There is a success orientation in this part of America where people believe they can make a difference with technology."
"It started with Evans and Sutherland in Salt Lake City in the late 70s and then followed rapidly by Novell and Word Perfect in the early 80s. The latter two companies were both located within five miles of each other in the Provo area. Both grew out of students from Brigham Young University. At one point in the 80s, Novell and Word Perfect were two of the world's four largest software companies."
None of this may be new but as cloud computing renders geographical location ever less important, the advantages of local technological centres become increasingly obvious. As Bloomberg put it Google Fiber came early to Provo. "Residents now are among the lucky few enjoying a connection that is 100 times faster than regular old broadband found in the bigger American cities. That includes you, San Jose."
The talent associated with the universities is also a clear draw for the area. Just east of Salt Lake City on the edge of the National Park, the University of Utah's Lassonde Entrepreneur Institute is due to open brand new studios in 2016 which will offer a Google-esque college experience for students. The space will include 400-dorm rooms, numerous co-working spaces and should help young people get their business off the ground.
Troy D'Ambrosio is Executive Director of the Institute, a graduate of the University of Utah, a successful entrepreneur and has run the program since 2002. He tells us how the demographic of students interested in entrepreneurship has changed from post-graduates to high school kids. He also believes that local opportunities have definitely improved since he started his first company.
"[Back then] we'd fly out to the Bay area as that is where the money was." Now there are gradually more chances for people to stay in Utah. "We're starting to get that critical mass [when it comes to capital]," he says. "The cost of paying people is cheaper. The cost of living is cheaper. Lawyers and accountants cost 30% less than in the Bay area. And it is only an hour's flight to San Francisco."
Bradford agrees that the "the overall cost of living" is a huge benefit. "Further, there is a safety factor here. Utah is a very safe environment," he says. "Provo in particular. There are very low crime rates."
"I would say that I find similar tech savviness and entrepreneurship in Boston, Massachusetts, the Raleigh and Durham area of North Carolina, Austin, Texas, Seattle and the Silicon Valley," he adds. "Those, along with Provo and Salt Lake City, are the hotbeds in the US."
The interesting thing about Provo and Salt Lake City is, despite being only 45 miles apart, they have quite different cultures. "Salt Lake City is more cosmopolitan and demographically diverse than Provo," explains D'Ambrosio, you can "feel it" walking round.
Salt Lake also "has a long history of medical device companies" while "Brigham Young University (BYU) in Provo and Provo itself are more software based".
Yet as the tech scene itself has changed, this division has become far less pronounced. The "real difference" today, adds D'Ambrosio, is "every device has software and connectivity and now there is a mashup".
Things definitely appear to be on the up. "For Provo and Salt Lake City, it just continues to accelerate like a landslide," says Bradford. "Success breeds success" and there are a lot of hot companies at the moment. "The VC's from the Silicon Valley have discovered this gold mine," he concludes.
All this can only make this geographically isolated, "Flyover State" more attractive for ambitious young entrepreneurs.