Mobile Communications
A week with the Huawei P9: A camera with a phone
At Huawei's P9 launch last week, the emphasis was on the dual-camera co-engineered with Leica. It has some other nice features too, but this smartphone is basically a digital camera with some phone capabilities, rather than a feature-packed smartphone with a high quality camera. That said, I rather like it.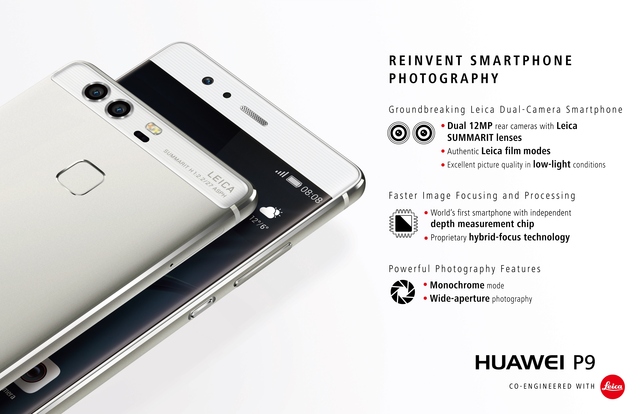 Design: Mostly good
So, first things first, out of the box, the P9 'feels' good. Its brushed aluminium unibody at 6.95mm thick is slimmer than the iPhone 6S and Samsung's S7, and the slender bezels make the P9 easy to handle and comfortable to use one-handed. I find it heavier than I'm used to, but that's because I'm switching from the, now ancient, Samsung Galaxy S4. At 144 grams Huawei's P9 is on a par with the iPhone 6S and slightly lighter than the S7.
Setting up the phone was easy enough – most of my old data was transferred via NFC, and the remainder came across with my SD card, which is accessible, along with the Micro SIM, from a slot on the top left-side of the phone.
One feature that I love is the 'level 4' fingerprint scanner which is on the back of the phone. Having watched my girlfriend use the scanner on the front of the iPhone 5S and have to place her finger perfectly in order to unlock her phone, the P9 fingerprint scanner is a breath of fresh air. Placed centrally on the back cover it is in the perfect position for my index finger when I pick up and hold the phone, meaning unlocking the phone is a natural process, not awkward finger gymnastics.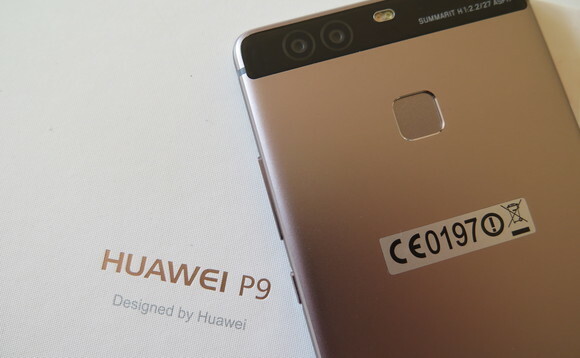 Another added bonus of the fingerprint sensor is the option to customise its use as an extra button - you can answer a call, take a photo with it or use it to navigate back, home or to switch apps.
However, on the downside, and something I found in equal parts surprising and annoying, is the lack of wireless charging. To take on the likes of Apple and Samsung, Huawei needs to match them, then go further. Skipping wireless charging seems like a mistake.
Software: So-so
The P9 ships with Huawei's EMUI 4.1 atop Android 6.0 Marshmallow. I don't have any major issues with EMUI, but I'll admit it lacks the finesse of Google's original OS – the icons look clunky and the notification panel takes some getting used to.
A common irritation with 'adjusted' Android software is the huge amount of bloatware, and the P9 does come with a fair amount – a folder dedicated to games, another to 'Top Apps' to name a few examples. So far though I've been able to delete most of it (read, all of the pre-installed games and all but three of the claimed 'Top Apps'). In fact, so far the only apps I've not been able to delete that I want to are, ironically, found in the 'Google' folder.
Being a long-term Samsung user, I'm used to having an app-drawer. The P9's drawerless interface was a little irritating when setting up the phone, but hasn't really bothered me since. It's likely to put some off though.
One niggle – the constant requests for permissions. With Marshmallow, apps ask for permissions when you first open them rather than at the initial download, resulting in a constant stream of "This feature requires the following permissions to be enabled…" pop-ups.
Having said that, the P9 goes some way to redeeming itself with slick screen transitions (I'm a fan of 'page' and 'windmill'), adjustable display colour temperature, and, it may sound basic, but I like the calendar layout too.
Hardware: Adequate
The P9 is a 5.2" screen offering (versus the 5.5" P 9 Plus) with full HD resolution (1920 x 1080 p) resolution. The display is bright, sharp and quick to respond, but with its flagship phone I thought it a shame Huawei didn't go the Quad HD route. However, given that Huawei don't seem to be joining the VR race (at this point anyway) the Full HD resolution makes sense.
Huawei claimed the 3000mAh battery would easily last a day on a single charge. There was some question over whether this would turn out to be true; Reader, it is. In fact, with light to medium use the P9's battery has been lasting me a very impressive 48 hours. This alone scores it massive points in my book. But if that's not enough and you start running low, don't worry, because the P9 supports rapid charge – you can get up to five hours of calls for just 10 minutes' charging time. There's also an excellent battery manager app, which goes so far as to let you run the P9 in 720p mode to conserve battery power, without rebooting.
The Kirin 955 processor, 32GB of storage, and 3GB RAM are perfectly acceptable. Would more storage be nice? Sure, but there's an SD card slot. Would 4GB be preferable? Well, maybe, but I think we're splitting hairs.
Another feature to mention is the virtual triple-antenna architecture which should mean connectivity should never be a problem.
Camera: Excellent
And now on to what is, let's face it, the key feature. Key focus was placed on the P9's camera at the event, from the art gallery-style exhibition at the entrance to the event, to the succession of professional photojournalists expounding the smartphone's photographic merits.
As a reminder, the Huawei P9 features two camera lenses on the rear of the device, one RGB and one monochrome. Richard Yu, CEO, Huawei Consumer Business Group made a number of direct comparisons with both Samsung and Apple during the event, including that the P9 captures 270 percent more light than the latest iPhone, and 90 percent more than the Samsung S7.
The camera system – app and lenses – has been co-engineered by Huawei with German camera maker Leica. Now I'm not a professional photographer, but I do enjoy photography and I have a bit of an idea when it comes to the jargon, so bear with me…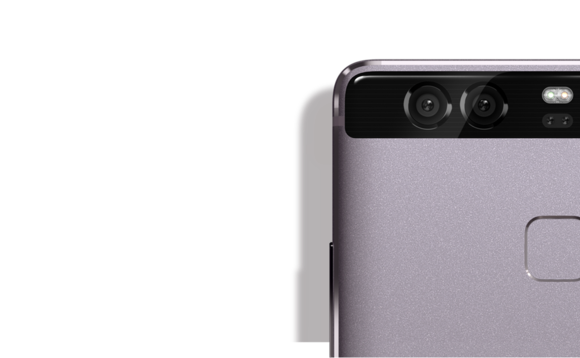 The focusing of the P9 is excellent - Huawei's proprietary Hybrid Focus technology partnered with the independent depth measurement chip give speed, accuracy and stability. It can focus by laser, depth and contrast, and will automatically select the best option for you ensuring you get the best result. The wide aperture is a great feature too, and one I've not seen work with any great results in a smartphone up until now.
I'm a big fan of black and white photography. Now I've heard various comments in the last week along the lines of, "why do you need a monochrome lens – you can just make the photo monochrome afterwards". Yes, you can. But you'll get a much, much better quality finish if you take it in black and white in the first place. (Trust me.) The monochrome sensor also helps when taking photos in low light – it can catch 200 percent more light than the RGB one.
Swiping and tapping are the controls of choice for the Huawei P9, and by swiping up in normal camera mode, you can access the Pro mode, giving you control over shutter speed, ISO settings, exposure value, auto white balance, and autofocus. Swiping right to left opens the capture settings, offering everything from GPS tagging to image adjustment, and swiping left to right shows the modes, which include beauty for fabulous selfies, time-lapse and 'light painting' which has some excellent settings for tracking light trails and moving water. It also offers automatic focusing of documents in 'document readjusting'. One bugbear with the camera was the touchscreen zoom – I found it difficult to control. However, I've since discovered the option to control the zoom with the volume control on the side of the phone so I'm happy again.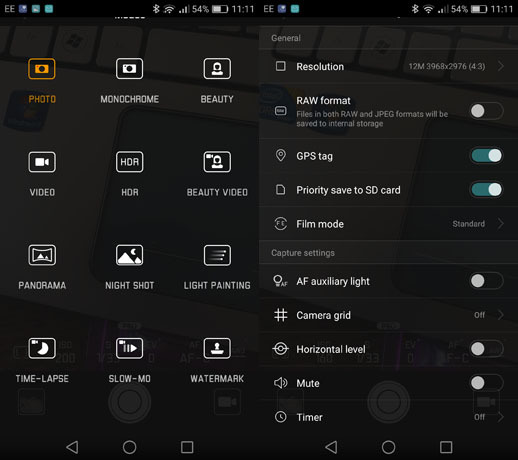 A rather fun addition is the reintroduced shutter sound which comes courtesy of Leica, along with a new font.
So my verdict? The Huawei P9 is a great camera in an average smartphone, which happens to suit me since I'm rather shutter-happy. It feels good, responds well and the battery life is excellent. Sure there's a couple of niggles, but not enough to put me off completely.
The Huawei P9 will be available from 16 April for €599 ($680) for the 32GB version, €649 ($740) for the 64GB version, and €749 ($850) for the P9 Plus with 64GB of storage. First launch markets include the UK, China, and most of Europe. No mention yet of a US launch.