Healthcare
A Touch-Screen 'Heart' Tablet in Cameroon
During an internship at the General Hospital in Yaoundé in 2009, Arthur Zang realized that Cameroon has about 40 cardiologists for over 20 million inhabitants. These cardiologists mostly work between Yaoundé and Douala, creating a situation that forces people who don't live within the vicinity of these towns to travel long distances for checkups months after booking an appointment.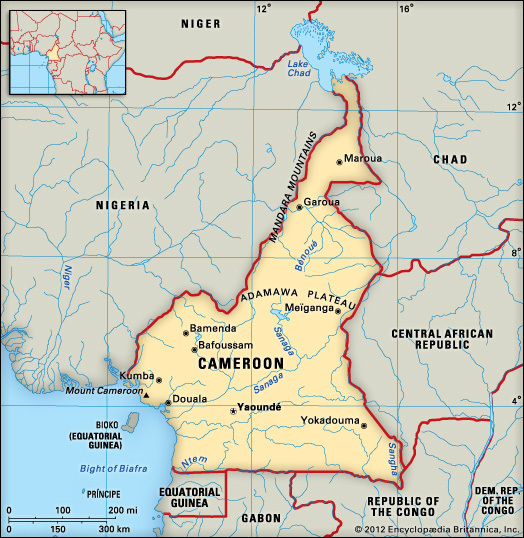 Under the influence of Professor Samuel Kinguè, a cardiologist at the General Hospital, Zang started thinking up solutions on how to bridge the gap between patients and cardiologists. This quest prompted Zang to begin to conduct research and study online, taking free tutorials from Indian universities. In 2010 he created Cardiopad [YouTube video]: software in a medical tablet, which enables people in rural areas to undergo heart examinations, and have results beamed wirelessly to specialists for interpretation.
The next year, Cardiopad was a finalist in the Imagine Cup competition but the team was unable to complete their project in time for the Worldwide Finals in NYC. Next Zang received a 20 million CFA grant from the Cameroonian government to ameliorate the prototype. This led to the creation of Himore Medical, a start-up that designs and manufactures embedded systems (autonomous electronic and computer systems) and provides medical services to hospitals by offering the necessary equipment to perform remote examinations at low prices.
According to Zang "The tablet is used as a classic electrocardiograph device: electrodes are placed on the patient and connected to a module that, in turn, connects to the tablet. When a medical examination is performed on a patient in a remote area, for example, the results are transmitted from the nurse's tablet to that of the doctor who then interprets them. Software built into the device (such as an Encyclopaedia of Cardiovascular Diseases) allows the doctor to give computer assisted diagnosis." The device also uses a battery which can power the machine for about seven hours.
He adds that the Cardiopad goes beyond what the classic electrocardiograph does because with the electrocardiograph, the results are usually printed on paper and handed to the cardiologist for interpretation whereas the Cardiopad saves results digitally. These results are then wirelessly transmitted to a heart surgeon who also has a Cardiopad, who diagnoses the patient and prescribes treatment. Professor Samuel Kinguè, who is the head of the cardiology unit of the Yaoundé General Hospital, has tested and endorsed the Cardiopad. It has also been tested at the University Hospital Centre and the Mbankomo hospital.
In 2012, Zang took a trip to China to sign contracts with companies which supplied parts of the Cardiopad tablet. In January 2013 he uploaded a video on YouTube of the Cardiopad being used on real patients. He proved a finalist of the 2014 Rolex Award for Enterprise, and keeps working hard to ameliorate the Cardiopad, which he says is 97.5% accurate. However, his main challenge remains funds, and he is looking for investors so that he can begin mass production of the Cardiopad.
This has the potential to help a lot of people in Cameroon and whilst the idea has not yet been fully realised, Zang has achieved some personal success. He made Forbes' 2014 list of 20 Most Promising Young Entrepreneurs in Africa. He has also previously been profiled by Forbes (2012) and featured in Time magazine's list of 30 People Under 30 Changing the World.
The Cardiopad is a cost effective solution which has a lot of benefits over a traditional electrocardiograph. But most important of all it brings hope to rural people who previously had difficulty booking appointments and attending city-based heart examinations. Maybe the time has come for doctors to really push for this new option?
Dzekashu MacViban is a freelance journalist and has written for the Ann Arbor Review of Books, Fashizblack, Goethe.de, and PalaPala among others