Sales and Marketing Software
London Tech Week: Making Augmented Reality as easy as Powerpoint
London-based Zappar primarily see themselves as a content company. But what happens when the tools you need to build the augmented reality experiences you want just don't exist? You build them yourself of course. "The world is full of very creative people, and so we want to democratize Augmented Reality," says Connell Gauld, Platform Director at Zappar.
The first part of this AR democratization was the ZapCode Creator, a simple drag & drop AR experience creator Connell dubbed the "Powerpoint for AR." This week, however, saw the launch of the next step in Zappar's plan to give everyone the tools to bring AR experience to the people: Zappar Studio. An upgrade to the simplistic Creator tool and what Blippar use internally to create AR content for customers, the full studio offers the ability to create interactive, game-like experiences through a UI that many who use Adobe products will feel familiar with quickly. "We learned a lot from Flash," says Gauld, but adds they've tried to improve on Adobe's animation creator. "A lot of blood sweat and tears went into this tool, we use it every day. We're excited to see what people can make with it."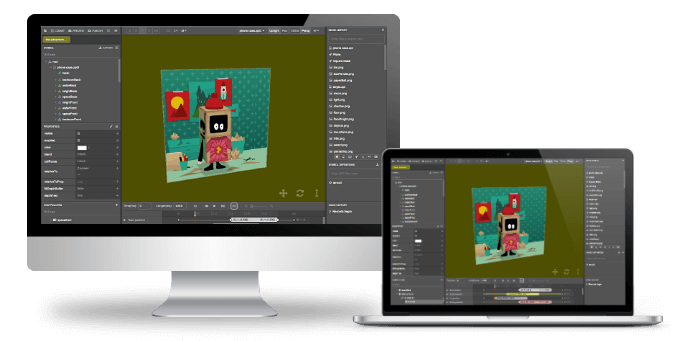 Content is King
AR is still in its early days, and Gauld is wary of bad experiences putting off the user. "AR is about content, content is king. The last thing you want is for the user to have an underwhelming AR experience," he says. "Never do AR when an app will do, because if it isn't adding to the experience, it's detracting." He cites an example that adding tube times to an Oyster card when you look at it through your phone isn't a good experience, because you can simply get the train times on your phone through an app much quicker.
Along with becoming a content company with their own platform, the company are also setting their sights – literally - on the future. The company say they are currently "mobile-first," but when asked about their plans for wearables Gauld says the company's office is "littered" with Google Cardboard. While wearables are definitely on the Zappar's radar, it's still currently a "R&D project."