Business Management
World watches Nutanix and waits for Big Chill on IPOs to end
The deeply complex details of its technological underpinnings would fly over the heads of most share buyers but California's Nutanix finds itself at the zeitgeist of Silicon Valley as the epicentre of ICT startups waits for signs of a changing attitude to big IPOs.
Nutanix makes what those who follow the datacentre sector call hyper-convergence products. In simple terms this means cramming features and capabilities onto one server appliance in order to reduce admin, save space and power, and accelerate storage and compute. It's a formula that the seven-year-old company says has taken it to over $100m in quarterly revenues in one of the fastest rises of any tech company ever.
Any company of similar vintage and with similar revenues and funds raised (over $300m so far) would be viewed as an obvious IPO candidate. Nutanix has long been very public about its ambitions in this respect, finally setting out plans to float on the eve of this year. The path since then has been full of rocks and traps, however, as the markets have frowned on big tech splashes and Nutanix has become an emblem for 2016 as the year of the tricky tech floats and tiring unicorns. CEO Dheeraj Pandey has remained cagey and the assumption has been that the company is simply waiting for the right moment to make its move.
The murky picture became murkier yet when Nutanix last Friday set up a media conference call to detail two acquisitions. One of these, Calm.io, was a little known concern but the other, PernixData, was not, having taken cues from VMware to build respected storage-accelerating software. Indeed, some industry watchers once thought that PernixData could itself become an IPO prospect.
The Nutanix acquisitions might well work out positively but they come at an odd time. Where does all this activity leave Nutanix's IPO plans?
"The acquisitions of Calm.io and PernixData are completely independent of any IPO process and have no impact on any plans," the company said in a statement.
So Nutanix once again remains in a holding pattern. We don't know whether the company will have a decent post-IPO run like recent datacentre infrastructure company stock market entrant Pure Storage or disappoint like Nimble Storage, although the recent successful IPO of Twilio, albeit from a different tech field, might warm things up.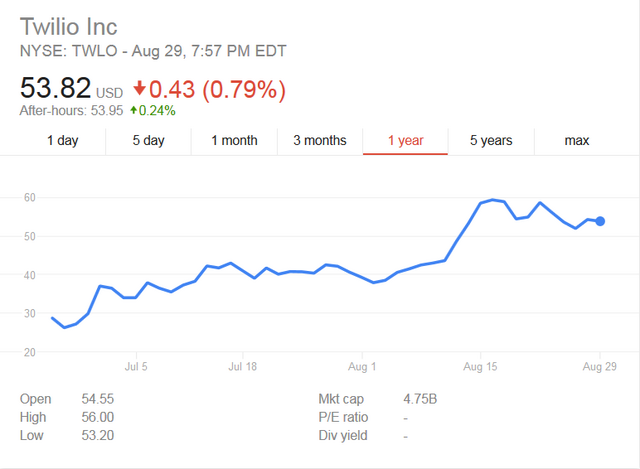 But outside the glare and money obsession of the markets there are perhaps bigger, more important questions to be answered. One of them is just how far Nutanix and peers can go to break up the control of giants such as EMC, IBM, HP, HDS, Cisco and other veterans that currently account for huge chunks of the datacentre pie.
The longer the process drags on then the more likely it is that Nutanix will attract questions about other routes. But if one often-cited reason to float is to attract attention and publicity then Nutanix already has a fair amount of those commodities as a company that is waiting in the wings and all the time being closely observed by others seeking a thaw in the IPO weather.
Also read:
Nutanix gains on demand for Google-like datacentres
PernixData applies VMware thinking to storage
Nutanix CEO cagey on mooted IPO