Finance
Crowdfunding: Viable alternative to VC funding or glorified marketing?
In less than 10 years, crowdfunding platforms have gone from non-existent to a multibillion dollar industry. The likes of Oculus and Pebble have used crowdfunding to bring long-abandoned technologies back into the public consciousness and create whole new industries.
Over the past three years, we've spoken to more than 100 campaigns on Kickstarter, IndieGoGo, Crowdsupply and other crowdfunding sites. There have been startups focused on every aspect of tech; from wearables, Cloud and 3D printing to desktops, drones and mobiles. Some were very successful, some not. Some went on to better things, some went silent.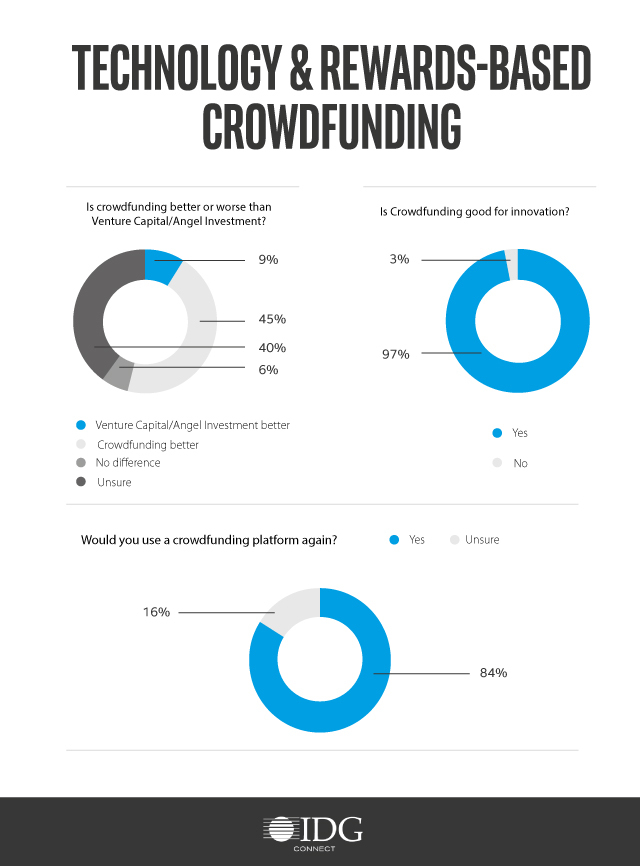 At the same time, the role that the likes of Kickstarter and IndieGoGo play have changed. Where they were once the preserve of the garage entrepreneur, today there are massive companies using crowdfunding as a marketing and pre-order platforms. What is the role of crowdfunding today? A pre-order platform? A marketing hype tool? A real alternative to traditional Venture Capital funding?
Our new report, Technology & rewards-based crowdfunding, tries to answer some of those questions. We look back on the 100+ campaigns we've spoken to over the last three years, learned what happened next, talked to them again about their experiences and gathered best practices, and found out whether they'd go back for another campaign.
Click here to download the brand new IDG Connect white paper