Networking & Communications
Mexico: State intervention & the end of the digital divide
Seemingly every nation wants to be known as a tech hub in one form or another. Efforts are rife throughout Central and South America but this isn't possible without a tech-savvy population and the infrastructure to back it up. You need to be tech competent before becoming a tech hub.
Mexico, one of the countries vying for a "techy" mantle, has identified the need for greater education for young children in a country where high school dropout rates are worryingly high.
Digital divides are well documented. They can result in discrimination and leave certain communities in the dust when it comes to information and career opportunities. Mexico, with an internet penetration of about 43%, has lagged behind but it is now growing.
Various schemes have emerged to get more people online but also to pursue technology careers. The government-funded program Mexico Conectado [Spanish] runs initiatives to bring broadband to public areas and counts Cisco among its partners. Mexico Conectado already represents about 250,000 public spaces across the country, which mostly includes schools, hospitals, and libraries.
The scheme is moving into the state of Hidalgo next, which will pose a couple of challenges where some towns and regions lack adequate electricity supply. Another investment is hoped to benefit 40,000 families in the town of Merida [in Yucatan].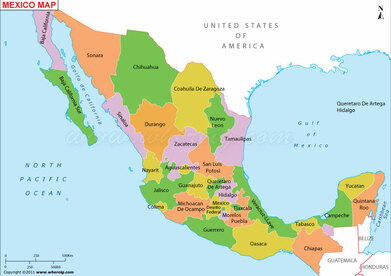 Mexico Conectado also recently held a robotics contest for children between the ages of 8 and 13 in the hopes of stimulating their interest in technology. The free courses are available in most Mexican states. These efforts are intended to overall address the digital literacy gaps in Mexico and foster a tech-savvy future.
How to get the internet into rural areas
Narrowing such a digital divide demands a very long term view though. More than half of the population still isn't online. A recurring theme in Latin America is the challenge of bringing the internet to remote rural areas. Naturally, urban centres with large populations attract investment from operators but it creates a staggering gap between urban dwellers and rural residents.
While the majority of Mexico's population live in urban areas, some 26 million still live in rural regions.
AT&T has announced plans to invest $3 billion into mobile internet networks in Mexico to service 100 million customers but the plan comes with few details on where exactly that investment will take place and how rural areas will be served compared to cities.
AT&T has taken a vested interest in Mexico, having spent $4.4 billion the Nextel Mexico and Iusacell operators earlier this year. This latest investment plan also includes pumping money into school programs to help students find the training they need to kick-start careers.
AT&T CEO Randall Stephenson said that the company's investment would stimulate economic growth and it would ultimately build better links between the mobile networks of Mexico and US with a total of 400 million customers.
T-Mobile has also been targeting Mexico as part of a wider North American strategy. AT&T and T-Mobile clearly see a profit in Mexico but the kind of effect that will have on isolated users compared to people that are already online remains to be seen.
Meanwhile in March, Hughes Network Systems, a satellite broadband provider won a contract with operator Grupo Pegaso to provide satellite broadband to schools and other municipalities under the Bicentenario project.
"The Bicentenario project is an important step in closing the digital gap and providing efficient communications throughout Mexico, to avoid deepening social inequalities in our country," said a spokesperson for the department of communications.
A lack of competition among operators
Lack of competition in the telecommunications and internet service provider business regularly causes problems in Latin America and exacerbates the digital divide for many.
Carlos Slim, repeatedly named Forbes' richest man in the world, has a strong grip on the country's telecommunications market. He owns Telmex, which dominates the phone and internet business in Mexico.
In a bid to address competition concerns, the Mexican government forced Telmex to open up part of its network, or "last mile", to other operators. Telmex has yet to respond but as of June 30, the company had 60 days to reply, reports Reuters.
Mexico's Federal Telecommunications Institute has been actively pursuing changes to the country's competition landscape since America Movil, the parent company of Telmex, claimed its hugely dominant market share last year.
Another business mogul, Ricardo Salinas, of the Salinas Group, has called for greater stability in the Mexican government and a reform of the tax system if the country wants to spur new investments. Salinas Group previously owned Iusacell, which AT&T purchased ahead of its recent investment in Mexico. "That's what Mexico needs, more competition," said Salinas.