Business Management
Latin America: Highlights 2013
This year we have produced a special report on the digital divide across Latin America along with features on how the Brazilian riots utilised tech, Mexico's hidden Facebook economy and whether tech is about to go 'supernova' in Cuba.
Here are some highlights:
- Brazil -
Brazilian Outsourcer Stefanini Turns Crises into Positives
Helped By the Force of the Web, the Giant is Waking Up
Bureaucratic Brazil is Missing Open Goals
- Mexico -
Mexico's Hidden Economy on Facebook
Telecoms Laws Set to Lift Net Usage in Mexico
Why Social Media Networks Continue to Grow in Mexico
Mexico Embraces Bring-Your-Own-Device Model
- Pan-Latin American -
Latin America: Analysis of Freedom House's Freedom of Internet Report (Two Parts)
Q&A: The Latin American Biometrics Market
- Other markets -
Argentina's ICT Weakened by Government Meddling
Chilean Project Preys on Device Thieves
Colombia: Cyber-Criminal Innovation & Predicting the Next Big Threat…
Tech in Cuba: Ready To Go Super-Nova?
- Report -
Building Bridges Across LatAm's Digital Divide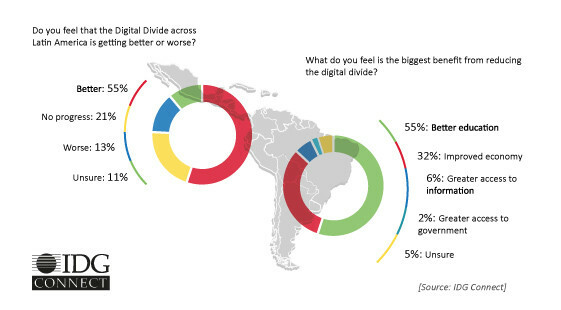 Please drop Kathryn Cave a note if you would like to share your insights into tech in your region.