Content Management Systems
Digital archivists who mined Bob Dylan's past spy new seams
Such is its immensity and rarity value to fans of Bob Dylan it might for once be acceptable to use that ancient journalistic cliché, the 'Holy Grail'. The great man's people recently let it be known that an archive of his lifetime possessions, including notebooks showing the evolution of songs, sound and video recordings, and other materials such as personal documents, would be permanently housed at a research centre located in the University of Tulsa, Oklahoma. Little wonder Dylanologists salivated over the wonders of this vast, 6,000-piece trove of one of the world's most iconic modern lives, covering over 50 years of prolific creativity.
But one US technology company already had an insight into this fund of materials: a small company called Digital ReLab had a longstanding content management relationship with Bob Dylan Music Company, the organisation that licenses the 74-year-old artist's songs and lyrics. What is more remarkable is that this was the Virginia-based firm's first client.
In October 2014, Digital ReLab formally announced an agreement to archive, organise and store Dylan's collection using its Starchive software but the pairing goes further back – all the way to the late summer of 2011. The company has a fascinating history: Starchive was the brainchild of Peter Agelasto, a former archaeologist who saw a "Media Age" coming and set about creating a recording studio and finding software to manage this new world.
"Starchive the platform came about because I had a problem," he recalls. "I ran a recording studio and we were recording video, images and multitrack audio and when this little thing called the internet turned up we thought 'great, we can record everything and put it on the net and grow our fan base'. But we were losing track of what we were making; people couldn't find it after they made it. We could create faster than we could organise… It was so hard to keep track."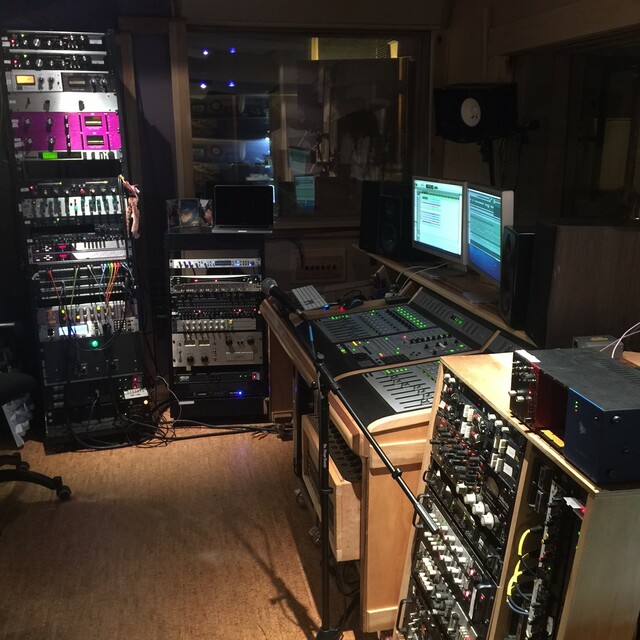 CMS discontent
Content management systems like Documentum, FileNet and Vignette have long played a critical role in publishing, websites and document storage but as rich images, audio, video and other media formats grow in importance, the old CMS programs might not be a good fit for today. Agelasto had experience on CMS platforms like Drupal and open source LAMP stack applications but they lacked the tools to do the job.
"We turned the problem inside out and said maybe it's not that creative an idea to put content into a [traditional] CMS. Maybe it's better to leave the media where it is and have this intelligence wrap around it. Once you've solved that, you open up this rich ocean."
Agelasto cites the old techie's joke that "The good thing about standards is there are so many to choose from" and insists that we need to worry less about those standards in favour of an open approach that sides with the person consuming the media.
"The formats can be standards or not," he says. "Files are little databases whether they are flat-file, video, MP3... Old CMS systems had tags like 'genre', and 'category' but there are all these things traditional CMS aren't designed to deal with. It goes further than mere relational thinking so we had to get through a lot of understanding about what this stuff is, and move from spending 90 per cent of time managing stuff to a 'save once, play everywhere' model.
"I thought: maybe there's organisation there already, like leaves on a forest floor and any time we change it or try to organise it we think we're improving it but we're fundamentally not. Everything is related already and it's the view from the lens they care about that's important for the user."
The fruition of this concept was Starchive, a software platform to suck in materials than spit them out, transcoded in a wide variety of formats to make them fit for consumption across devices and platforms.
Opportunity knocks
As Starchive was being developed there came a huge, almost bizarre break. A friend of Agelasto, Jim Fishel, also knew Dylan's management and it so happened that Dylan's organisation had been mulling what to do with the vast number of artefacts that had been collected over the years: everything from concert recordings to outtakes from albums and films to lyrics, other writings, sheet music and contracts.
Taking a punt, Dylan's management agreed to give the archive project to the company that is today Digital ReLab but first asked a few things of Agelasto and one in particular: see the project through to the end and not quit. In return, Agelasto asked a quixotic question: "Am I also signing up to archive Dylan's matchbox collection? And [Dylan's management] said 'yes', everything."
In other words, this would be the motherlode of Dylan remnants from unheard recordings to the contents of an old wallet.
Then in 2014 came another serendipitous meeting. At a local kite-flying fair organised by Agelasto's father, Agelasto bumped into Richard Averitt, a fellow Virginian who had been working in Seattle on various technology projects but already had plans to return to his home state.
"We had known each other but not closely," Averitt recalls. "In April 2014 he approached me at a local kite festival and said, 'Hey, I've been working for six years and found my first client… and it's Bob Dylan. And I said 'whoa, back up!'"
The A Team
Agelasto asked Averitt to help him with the nuts and bolts of setting up a company but the meeting at Agelasto's house turned out to be more productive than the usual discussing of registrations, lawyers and accountants and other building blocks that Averitt had envisaged.
"I'd been holding CEO, COO roles, doing fundraising and working in mobile gaming and I was moving back to Virginia from Seattle," Averitt recalls. "I left his house four hours later, mind blown and thinking 'what the hell have I just seen?' It was genius thinking, a new way to imagine a multimedia management system.
"The thing that fascinated me was this notion of simplifying to the lowest common denominator. It's like the genome project for humans. When we sequence our genomes you can see all the data and metadata about us and you can them break that apart and discover things you never knew before. Hey, you happened to be related to the Queen of England or some guy in Mongolia.
"Or it's like a photo of a couple on a beach taken the year they had their child. There's all this stuff that gets kind of lost because do I put it in a folder of 'wife', 'the beach' or something else? Metadata is the DNA of our media and we can expose as much of our data as possible and build out relationships [between items]."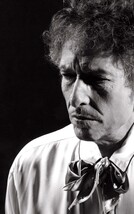 Starchive lets Dylan's team pick out a strand in Dylan's long and wide-ranging career and see the different connections. For instance, when searching for 'Like A Rolling Stone', you might find everything from the piano harp Like A Rolling Stone was composed on to early handwritten manuscript drafts of the song to the individual 4-track stems for Like A Rolling Stone to nearly every live recording of the song from Newport 1965 to the present day. This gives Dylan's team a crucial 360-degree view of their assets as they construct projects such as the Grammy-award winning Bootleg Series albums.
Digital ReLab hasn't yet raised serious funding although Averitt expects a Series A round to come in the next 18 months. He sees the Dylan project as a deep commitment to a trove of artefacts and a "lighthouse" example of what Starchive can do for an artist, gallery or museum. Talks are in progress with a series of well-known solo acts, bands, orchestras and others.
Take care of your memories
But there are potential applications beyond the arts and Averitt and Agelasto see Starchive as being applicable to all sorts of businesses and consumers as more us become curators of our lives and need a virtual rich media album for our lives and a way to store, share and monetise content.
"The Dylan story is great and cool but how many Dylans are there in the world?" Averitt muses. "Every single person and business I know is suffering from this media tsunami. The human experience is so rich but the complexity is so overwhelming that we're losing it all."
Characteristically, Agelasto reaches more widely for comparisons with Mark Twain's Tom Sawyer and with post-Mayan archaeology. His mantra is "positive intent" and the goodwill this brings.
"I love this stuff," he says. "I'm very passionate about what media is. The 20th century is still in our peripheral vision but we're moving so fast into the future it's going to start fading away. We're maybe 45, 50 years into the Digital Era. It takes a while for people to say we're not in the Common Era anymore."
And what of Bob Dylan himself? He has been disparaging about modern digital technology but on the other hand his work has figured in some modern digital phenomena from the 2007 Facebook profile app based on the famous card-flipping video for Subterranean Homesick Blues to the interactive video for Like A Rolling Stone. Is he in on this?
A well-placed source uses a famous motif that has occurred in songs and a documentary movie to describe his attitude – he don't look back.
Related reading:
IBM Watson, Bob Dylan and the limits of machine learning
Bob Dylan versus globalisation
Digital technology lets musicians play on