Human Resources
C-suite talk fav tech: Regina Lau, Ingenico ePayments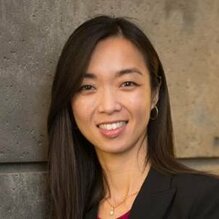 Name: Regina Lau
Job title: Chief Strategy Officer
Company: Ingenico ePayments
Industry: Online and mobile payments
Location: Amsterdam, the Netherlands
Years' of experience: 22
What is your favourite personal gadget?
I can't lie, it's my mobile phone! Smartphones really are a jack-of-all-trades. What would have cluttered my desk just a few years ago is now amalgamated in one device in my pocket. The multi-purpose capabilities have well and truly lured me in.
Do you have a favourite piece of personal software?
The Kindle app is hands-down my most-used software. Since its inception, Kindle has dramatically broadened and streamlined its services – it's now more of an online library network rather than the e-book reader it began as. I love being able to borrow books from my local library and friends, and I can read various magazines and newspapers via the app. We're all about multifunctionality, here!
What was the first piece of technology you got really excited about?
My very first technology buzz came when I received my Walkman (I hope this doesn't age me!). That portable audio player came everywhere with me.
What device improves your life most at work?
Again, it has to be my mobile phone. Providing productivity, connectivity and simplicity, the device has become indispensable to my day.
What software keeps you most productive at work?
There's no doubt about it, Microsoft Office products are crucial in today's workplace – especially Outlook and Excel. We all use them, no matter what business we're in or where we're based; it's the great leveller!
Is there any technology that has become extinct that you would like to resurrect?
I would love the chance to see my old family movies again, which are lost in time on old film reels. I'm waiting for the news that home movie projectors are as commonplace as the television – too aspirational?
Is there any technology you would personally recommend that you don't think enough people know about? (Hardware or software, work or personal)
The Amazon Dash buttons are the embodiment of modern day convenience – you can order something with just a push of a button! Since they've been on the market, Dash Buttons have doubled in number, but still not enough people use them for life's small but necessary purchases.
Do you think anything about your personal use of tech would surprise your colleagues?
At Ingenico, we're all about streamlining payment technology, yet my guilty tech pleasures are old technologies that bring back feelings of nostalgia. Even though childhood gadgets are inefficient, I still get a thrill from them.