Human Resources
C-suite career advice: Abe Smith, Cision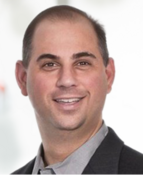 Name: Abe Smith
Company: Cision
Job Title: President EMEA-I
Location: London, UK
What was the most valuable piece of career advice that you received?
"What do you do?" was the simple response I received from a mentor when I told him that I wanted to do international business and that I believed I could connect companies in Asia with those in the United States. To that he asked, again, "Yeah, that's great, but what do you do?" After a few rounds of this, he explained to me that it was important to become a specialist in something — be it sales, marketing, finance, legal, operations or any other discipline out there. The 'what' didn't really matter, as long as it gave me a foundation on which I could draw on my passion and skills. For example, it's easy to become a great international marketer, if you're an authentic expert in marketing first. Equally, the path to becoming a global banker specializing in Asian finance is clearer if you are already well regarded in investment. Ultimately, he taught me that the first step towards success is to identify your one, vital core strength and then build on that foundation with all the other diversified elements that enable you to be a specialist in your field.
What was the worst piece of business advice that you received?
When I began my career, I worked with a CFO that believed that money was the most important outcome of work. He believed that everyone should be singularly interested in maximizing this result. While I agree that earning a living and making money is necessary, the key element I feel he missed was the importance of doing something that you love. I believe that if you choose well, do your job with all your heart and take pride in the work, money will be an outgrowth as the result.
What advice would you give to someone starting their career in the tech industry?
From almost two decades in Silicon Valley the first thing I'd advise is to join or start a company with a powerful mission and purpose. Brand name companies like Amazon and Tesla come to mind as examples of organizations who own their purpose well. There is a lot of good, often great, technology out there, but the winning companies are ones that have a clear vision of how to transform markets in transition. I was fortunate enough early in my tech career to stumble upon a start-up with the audacious goal of changing the way people worked through online meetings. The CEO and founder was visionary and it was his insight that fueled us all to be bold, see the world with this new lens and be courageous enough to take on the mission of educating our current and future customers one by one.
Equally, I have worked for several of the large technology greats such as John Chambers from Cisco (recently retired former CEO and Chairman). He anticipated shifts happening in geopolitics, economics and lifestyle trends and shaped the direction of the company accordingly to serve those impending needs. Look for companies with visionary, passionate leaders that have a real purpose and have the discipline to execute with precision. Product market fit and market timing are paramount—without those two things, no matter how hard you try, it's hard to achieve.
What tips would you give to someone aiming for a c-level position?
Be a student of the great ones, and the bad ones. Believe it or not, experiencing both is important. Observe and consider how leaders operate, what they say, what they do and consider why. Go back in time and decipher how they came to their conclusions, what were the outcomes and how did they lead. Use these lessons to hone your own approach—these observations will be important one day when you're in their position. Equally, find mentors that will coach and invest in your development. To rise in an organization, you need advocates, internally and externally. Seek these individuals and covet their tutelage. Lastly, network like crazy as your professional connections are essential to your development.
Are you particularly proud of any career advice that you've given or the career route/development of anyone you've mentored?
I feel humbled that I have mentored or worked with many of the leaders in business to business cloud computing today both inside Silicon Valley and globally. Guiding people to know when it's time to stay, and when it's time to leave, with an objective, unbiased view, has been welcomed by several who have asked for my advice. That said, relationships are symbiotic and you should both get something out of working together which has certainly been the case for me.