Human Resources
C-suite talk fav tech: Oliver Ahlberg, Skeleton Technologies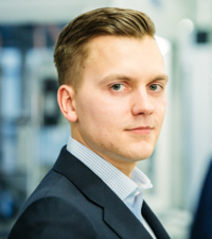 Name: Oliver Ahlberg
Job title: Co-Founder and Chief Operating Officer
Company: Skeleton Technologies
Industry: Energy Storage
Location: Estonia/ Germany
Years' of experience: 8
What is your favourite personal gadget?
Currently my iPad Pro. I've been able to completely replace my laptop when travelling, which I love because of the convenience. This means that I don't have to store the iPad during take-off and landing, adding valuable working minutes on flights.
The hardware is more than capable, but the key is that the software has also developed over the years to a point where this is possible. The trick is to store your files exclusively on the cloud. At Skeleton, we are Microsoft Office 365 users and not only do all of the Office programs work really well on the iPad, but they also have great cloud storage support, so I can save and edit directly to e.g. OneDrive.
It also helps me fill my time during late return flights, watch documentaries downloaded on the Netflix app or catch up on articles I've saved on Pocket.
Do you have a favourite piece of personal software?
I use Evernote quite often to store recipes, travel ideas and so on. The browser plugin makes it really easy to save content. What I really like is the fact that I can store the information through the various apps or just online through the browser.
What was the first piece of technology you got really excited about?
We had satellite television installed at our house when I was around 6 or 7 years old. I remember waking up really early, way before anybody else, and sitting patiently behind the TV, waiting for my mom to turn on the cartoons – because, this is how satellite television was explained to me the day before, nearly unlimited cartoons from 7 AM to 9 PM. To my disappointment, we still had to wait for somebody to actually install the satellite that day.
What device improves your life most at work?
I have a pair of Bose Quietcomfort in-ear noise cancelling headphones that I love. Great to focus both on flights, but also to take hands free calls or just to get some work done in a crowded place.
What software keeps you most productive at work?
I used to use OneNote a lot, although now that we've moved the company to Confluence, I've not been using that frequently. When it comes to capturing notes, links, drafts of documents and then sharing it with your team – OneNote works really well for me.
Is there any technology that has become extinct that you would like to resurrect?
I had a Minidisk player back in the day, which I was very fond of. Getting music onto it was a pain, but that meant I had to give it some thought. Having millions of songs within easy access on Spotify, has changed that. There seems to be less curation in the process which I miss.
Is there any technology you would personally recommend that you don't think enough people know about? (Hardware or software, work or personal)
I'm sure most people know about kitchen vacuum sealers, while not particularity techy, I think many underestimate the value these devices deliver. I just recently brought one and I find myself using it very often.
Food waste is a growing problem with a lot of secondary effects like increased pollution or wasted energy and the average household throws away a tremendous amount of food monthly. Vacuum packaging really helps cut down on that waste. It's safe to say that I like things organised, so also get a bit of a kick out of having things stored in the fridge in tidy little vacuum bags.
Do you think anything about your personal use of tech would surprise your colleagues?
Unless we talk about the extremes of really heavy usage or no usage at all, use of tech is so ubiquitous that I think nowadays would be really difficult to surprise anyone with it.