Human Resources
C-suite career advice: Robert Reid, Sage Intacct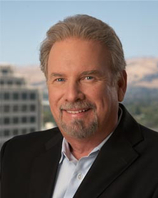 Name: Robert Reid
Company: Sage Intacct
Job Title: Managing Director, Executive Vice President
Location: San Jose, CA USA
What was the most valuable piece of career advice that you received?
Instead of thinking about business as a job, I was advised to think about how I was going to change the world. You should be trying to figure out how you as an individual are contributing to make the world a better place in everything that you do. There are opportunities to make a difference in every aspect of our economy. Let those drive your career. Once you find your purpose, your next task is to figure out how to help others approach this same mindset and multiply the effect.
What was the worst piece of business advice that you received?
College professors, early mentors and managers told me: "You can't achieve your dream without funding to make it happen. The most important audience you have is your investors. The second most important audience is your customers, so make sure you are passionate about caring for them. Third, take care of your employees so they can do good work for your customers and investors."
This should be the opposite. Great employees broaden your perspective on your dream, help maximize opportunity and stick with you through hard times to achieve a vision. Take care of your employees first because they will create value for your customers. If you have a great team and take care of your customers, investors will be just fine.
What advice would you give to someone starting their career in the tech industry?
The most important thing is people. Growing up I was taught to follow the golden rule, and that it brings alliances with peers, employees, customers, or any other constituency you interact with. Now, I follow the platinum rule: do unto others as they would want to have done unto them. Figure out what people would want from their perspective. Ask what they see as an ideal situation instead of projecting your own thoughts and experiences on them.
What tips would you give to someone aiming for a c-level position?
The best way to get to the C-level is to be naturally curious and come up with ways to attack the status quo. This is a capitalistic society and if you don't attack the status quo your competition will. They'll leapfrog you, so you need to be constantly trying to leapfrog yourself to stay competitive.
As people come to you with ideas, probe, understand, and see if you can expand their thought process. What many people think is that they need to rely on themselves to create success. But the reality is that when you generate success by bringing in others, the successes are much greater, and you're showcasing the skills C-level executives need.
Are you particularly proud of any career advice that you've given or the career route/development of anyone you've mentored?
I view mentorship as an important way to give back. I've mentored about 80 university and business school graduates on how to land a job and every one of them has been offered a job on their first interview. I'm very proud of that batting average.
Some of the best career advice comes from two books that I like to recommend to employees and those who I mentor. "The Seven Habits of Highly Effective People" by Stephen R. Covey may be almost 30 years old, but it's extremely relevant. The other is "Principles" by Ray Dalio, which offers more than 200 principles to live by to be successful.