Human Resources
C-suite career advice: Eric Berridge, Bluewolf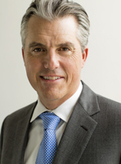 Name: Eric Berridge
Company: Bluewolf, an IBM Company
Job Title: CEO
Location: New York, NY
What was the most valuable piece of career advice that you received?
Believe in the impossible.
What was the worst piece of business advice that you received?
Technology is the driving force behind a company's success–this is wrong. I'm a firm believer that people, not technology are the drivers of change. Technology improves the customer experience, but company success is dependent on people.
What advice would you give to someone starting their career in the tech industry?
Regardless of what industry you're embarking on, the most successful companies are those that prioritise the needs to their customers and provide experiences that accelerate engagement and growth. To ensure you engage and achieve a customer-obsessed organization, you need to truly listen to the customer.
Don't listen to the customer with an agenda in your mind or to make a sale. Listen to what they are saying in that moment, what it means and what it clearly doesn't mean. Good listening lies at the heart of the communal enterprise and customer obsession.
What tips would you give to someone aiming for a c-level position?
I don't believe in titles; I like to run a flat organisation. The only reason a CEO has a CEO title is because that individual is responsible for making decisions and for taking the lion's share of accountability.
My advice for people who want to become company leaders is to promote community, people's individual needs and desires, because every single employee is a unique person. You have to remember that you can't manage one person the same way that you manage another person. Instil this mentality into the organization. Sometimes you have to back-off and sometimes you need to lean in. Additionally, I'm a big believe in gender diversity. I'm always telling people to make sure to have diverse teams in all departments and organizations.
Are you particularly proud of any career advice that you've given or the career route/development of anyone you've mentored?
The advice that I give to our Pack members is to envision their place in Bluewolf's growth, our imperatives, and our vision. Our company only "works" when each Pack member knows their personal path and engages it with the paths of others. This has been our belief since the beginning and it is the primary reason why company growth is so important. If we grow as a unit, we can grow as individuals.