Mobile Applications
Crowdsourcing Innovation: Per Ljung, LookSee Labs
Crowdfunding sites are offering a new path for inventors with original ideas. We talk to inventors looking to gain the public's favour...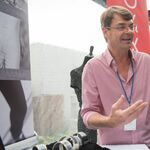 Name: Per Ljung
Job title: Founder, President
Organisation: Looksee Labs Inc.
Location: Oakland, CA
Product: Eyecatcher smart bracelets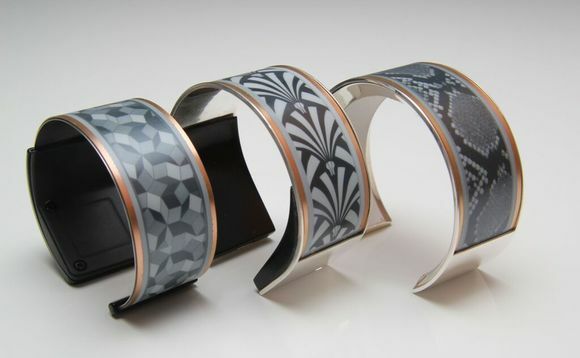 What it does & how it works:
We are fusing art, fashion and technology to create something new. This is a fashion accessory that shows slideshows of patterns and custom photos, as well as showing real-time information. This is all about self-expression!

Eyecatcher has a large flexible display that wraps around your wrist. The display is always-on, so it is easy to glance at information. One bracelet, Infinite Possibilities.
What makes it special?
Infinitely customizable with the app, letting you choose the patterns, photos and info you want to see. Large flexible always-on display that wraps around your wrist. Eyecatcher has an incredible battery life of 1 year! The battery has enough energy for about 8000 updates, so if you update once an hour, the Eyecatcher will last 1 year before you need to recharge it. That's pretty different than other products out there. We have 3 designs: Mars in flexible stainless steel, Mercury in slightly-flexible white bronze, and Venus in solid sterling silver. It's the world's first flexible display on the market.
What's your background, and what inspired you to come up with the idea?
My background is innovation. I have a PhD in engineering from UC Berkeley, I founded two Darpa-funded startups, I ran Nokia Research Berkeley, and most recently I was VP at Motorola's ATAP skunkworks.
Our team had built wearables at Nokia and Motorola, and we knew we didn't want to create another smartwatch. We didn't think that current smartwatches were particularly compelling with small displays - normally off to save power - and tiny touch & swipe interfaces. So we certainly didn't want to create a "mini-me smartphone on your wrist".
Instead we imagined "What is the minimal device that would be useful?" As an experiment, we threw out almost everything but left a large display, radio and battery. We were on to something, this was very very interesting! So we built some prototypes that showed we could do it. That was the beginning of Looksee's Eyecatcher bracelets. We later joined the SF hardware accelerator Highway1, demoed at TechCrunch Battlefield where we were a finalist, demoed at CES Las Vegas, lots of meetups in SF, and jewelry shows in NYC. And now we are on Kickstarter!
We initially started showing Google-Now information which was very popular with men, but realized that many women were more interested in self-expression with patterns and photos. Was this a Mars or Venus situation? Eyecatcher does both letting you show as much art or information as you like, when you like.
Why Kickstarter?
Crowdfunding is a good indicator of market validity. Does it capture your attention? Does it make an emotional connection? Personally I think I strongly prefer KS since they require working prototypes and forbid renderings. We see lots of concepts on other sites that have zero chance of being real, and that damages crowdfunding.
Is Crowdfunding good for innovation? How so?
It is certainly fertile ground for interesting ideas! This is story-telling, seeing if people think you are on to something. Some concepts are crazy, some implementations may not be great, but it's very interesting to see what captures people's attention.
Of course there are a lot of techies participating in crowdfunding, so you see lots of 3D printers and drones. So be aware that it may not be a good representation of your customer demographics.
Reactions on KS so far?
Extremely positive with good feedback and suggestions. As expected most men asking about information details, and women predominantly into self-expression.
We were a bit surprised at the vocal Android app requests since our demos over the last 12 months show that most interested people use iOS. We are building a multi-platform app now.
It's lots of fun to read comments about Eyecatcher in the daily press. My favorite is a guy in the Daily Mail who doesn't believe we have a 1 year battery life. He wrote "If this watch lasts for a full year on a single charge I will dump my wife, travel to Thailand and live the rest of my life with a lady man." I have a wicked sense of humor so I had to respond with "LOL - but seriously, it's time to start packing! The display only uses power when it is updated. The BLE radio can last years on the battery Please send us a postcard. / Looksee"
What have you learned from your campaign?
We've learned a lot over the 18 months demoing to thousands of people. First at local meetups with prototypes where you see that you are on to something, there is strong interest, there is an emotional connection. Then later at professional tradeshows meeting potential customers and buyers, hearing their feedback on pricing. And now at KS where people are voting with their wallet.
It's vital to prepare, get the word out, and be 110% upfront.
When is the product due to ship?
We are aiming at Feb 2016.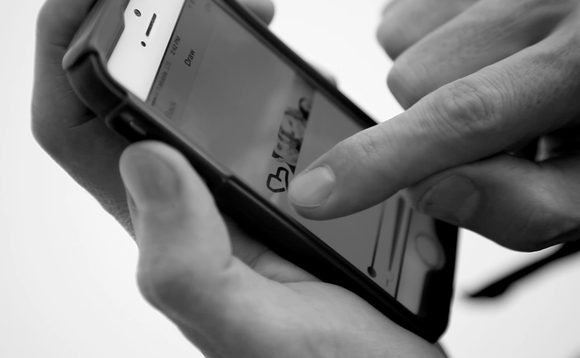 What audience is the EyeCatcher aimed at?
As we discussed earlier, both men and women, ergo the product names Mars, Mercury and Venus.
The first generation of smartwatches were generally poorly received and didn't sell as well as many analysts thought. Is wearable technology starting to become fashionable?
Most tech teams are male-centric. Most investors are male-centric. And they were creating functional info-centric products that they were personally interested in. Some companies go so far as to use the "kitchen sink" design approach to see what sticks. Some have excellent manufacturing. But none are magic. None have really created a strong emotional connection.
Beyond self-expression, Eyecatcher also has cloud functionality that lets you share images with friends. For example, a young mom can tell Grandma "Every day we are going to send you a photo of the new baby". Mom creates an image in the Eyecatcher app, publishes it to the cloud, Grandma is sent a notification which initiates the background downloading of the image, and Baby appears auto-magically on Grandma's Eyecatcher bracelet. Eyecatcher did all the work - Grandma didn't use an app or press any buttons. Magic.
Possible business use/advantage?
Many enterprises have already approached us asking if Eyecatcher would work to distribute information to their employees or VIP customers. Absolutely! We show in our KS video an example of a doctor receiving up-to-date patient schedules.
What's next for the company and the product?
We are working on lots of things in our labs, but they are a bit early to talk about - sorry! In the near term expect to see more designs and materials, as well as subscriptions to art and info.