Human Resources
Typical 24: Todd Carothers, CounterPath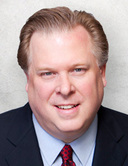 Name: Todd Carothers
Job title: VP of Marketing and Products
Company: CounterPath
Location: Chicago, USA
Years' experience: 19
1. What time do you reach the office each day?
Early, between 6:15 and 6:30. I get the 5:45 train each morning, and I don't even use an alarm clock! I look forward to each day and what needs to get accomplished.
2. Is your job varied?
Very much so. I'm a utilitarian at heart and my job role has me involved in all sorts of tasks, from product development to marketing to business development and sales.
3. Is your job creative?
Absolutely. Whether it's talking to customers about their challenges and needs or creating marketing strategies, creativity is a massive part of my role. I'm also involved in the product development side of things where you have to be creative and future gaze; thinking up solutions to problems people don't necessarily have yet.
4. What do you spend the majority of your time doing?
Working with people and solving problems. I love problems – if there's a problem, there's a solution. It's the part in between that I relish...
5. Do you personalise your desk?
As I'm always on the road, the physical aspect of a workspace doesn't matter to me. My desk is bland but I do personalize my devices – I have a Macbook Pro that goes everywhere with me and an iMac at home in my library. My desktop is virtualized in the cloud through services such as Dropbox.
6. Would you describe yourself as creative?
When people think of creativity, they think art or marketing related roles. I think you have to be creative in whatever you do in order to be successful or be the best at what you do. Some of the most creative people I know are business leaders and product developers.
7. Do you have any quirky daily rituals?
My daily rituals are fairly straightforward. When you're sleeping, you're wasting time. I get up and leave the house within 20 mins usually. I get a Starbucks and start working immediately, even on the way into the office!
8. Do you tend to work on your own or with colleagues?
Both. I like to focus on problems you don't have the answers to yourself, so I need a trusted and healthy team to have a good debate. I try to leverage the best aspects of both individual and team based working.
9. How many hours on average do you work a day?
I get the 5:45 train in, and the 5:43 train out. For me I am non-stop between those times. I am still connected after work and tend to keep conversations going as needed.
10. Roughly how much time do you spend each day on email? Taking calls? In meetings?
My entire working day. It's all about the tools to get things done.
11. Do you use social media much for work?
Yes, very much so. I use social media to communicate about the industry, the company and to further develop relationships. Some of my most fruitful working relationships have begun on social media.
12. What do you enjoy most about your work?
The success that comes with helping customers be more successful. Giving people a piece of technology they really need. If you focus here, success will follow.
13. What type of music (if any) do you listen to at work?
Punk Rock. Pennywise, The Clash, Blink 182, Offspring and Green Day are among my favourites.
14. What do you do for lunch?
Something fast and easy, accompanied by freshly squeezed vegetable juice.
15. Do you socialise with work colleagues?
I do, it's an important part of building a strong team. Nothing beats unplanned team building.
16. Are there any tasks (through your career) you've been especially glad to get rid of?
I haven't got rid of a tonne of tasks really. I'm a firm believer that if you don't get down in the trenches from time to time, you become diluted.
17. What is your last task of your day?
Preparing for the next day.
18. How do you like to relax after work?
Spending time with my family. Good, honest and pure, with great conversation.
19. Do you keep checking email through the evening?
I do. My emails are filtered so anything important sits right at the top.
20. Do you take work projects home with you?
Sometimes. They follow me via the Cloud.
21. What would you say to your 20-year old self?
Be mindful and remember everything you learn will be used in the future.
22. If you could try out any job for a day, what would you choose?
An airline pilot, that would be an awesome job.
23. What device did you use to answer these questions?
CounterPath Bria on my Mac and Microsoft Word.
24. Do you use your own personal device for work?
Absolutely, all six of them.