Business Management
Crowdsourcing Innovation: Abhishek Sharma, Co-founder of Intugine Technologies
Crowdfunding sites are offering a new path for inventors with original ideas. We talk to inventors looking to gain the public's favour...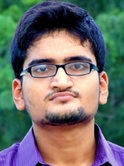 Name: Abhishek Sharma
Job title: Co-Founder
Organisation: Intugine Technologies
Location: Bangalore, India
Product: Nimble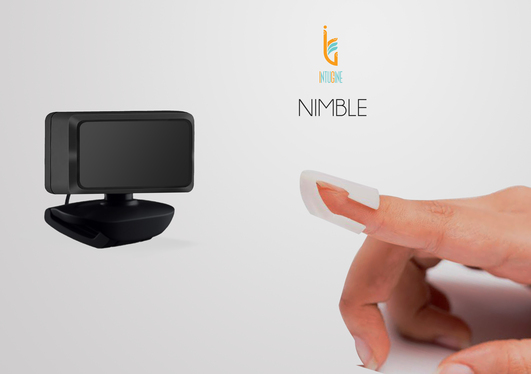 What it does & how it works:
Nimble is a tiny ring that enables your fingertips to magically control your smart devices with simple gestures. Nimble does real time tracking of your finger using the technology of Computer Vision. This enables it to work with high accuracy and almost zero lag without compromising with the working range.
What makes it special?
Sub-millimeter accuracy paired with incredibly low latency makes Nimble the ideal gesture control system, and the hardware expansions allow for up to eight users, which is more than any competitor.
What's your background, and what inspired you to come up with the idea?
The founding team comprises of three undergraduate engineering dropouts: Abhishek Sharma (21), Harshit Shrivastava (22), and Vivek Kumar (22). We ourselves are very enthusiastic about gaming and taking it to the next level. Harshit has previously worked with a research group building India's first self-driving car. He worked extensively in Machine Learning and Computer Vision for the past three years. Abhishek was very much into entrepreneurship right from his college days. He was involved with the Entrepreneurship Cell of India's best entrepreneurship promoting college organisation.
Why Indiegogo?
Indiegogo helps you a lot in validating your concept and product and helps in getting in touch with some of the early adopters of the product. Also, funds raised help in better prototyping and manufacturing of the product. But I believe that the feedback from those early adopters/backers is the most significant thing about Indiegogo.
Is Crowdfunding good for innovation? How so?
As I mentioned earlier, crowdfunding helps in getting in touch with early adopters who can provide good feedback about the product at an early stage as well as help in spreading a word about the innovation.
Reactions on IGG so far?
We got some good feedback from game developers through IGG. Some key personnel from gaming industry like Vishal Gondal (ex MD of Walt Disney Games India) gave positive feedback about Nimble and we have already incorporated it in the video.
What lessons have you learned from your campaign?
The biggest lesson we learned after launching our IGG campaign is that one has to build his community of backers even before launching the campaign. This helps in keeping your campaign in the trending section and helps in getting a lot of visibility to your product in the eyes of your potential backers.
How difficult is it to develop this kind of tracking technology?
Developing this kind of tracking technology took us years of research. There were some algorithms already existing for gesture recognition and position tracking, but we have written all the codes and algorithms from scratch to optimise the accuracy, latency and range. We believe that to reach the same level of accuracy and latency while building a totally new tracking technology would be somewhat difficult to build.
How do you see people using the Nimble?
We see people using Nimble as an entertainment device/stress buster. We will provide a completely new UI layer over Windows/Mac for users to get a really awesome and unique experience while using Nimble. Also, we plan to integrate a lot of games and other entertainment applications (media players) before shipping it to consumers.
What sets your product apart from apart from other gesture control products?
There may be already a few wearable rings out there, but when it comes to the quality of motion control (accuracy, latency and drift), everything falls flat when compared to Nimble. Sub-millimeter accuracy paired with incredibly low latency makes Nimble the ideal gesture control system, and the hardware expansions allow for up to eight users, which is more than any competitor.
Possible business use/advantage?
Presentation is one of the business use we are looking at. Nimble Enable users to express their thoughts and points, while still controlling your computer, from anywhere in the room. Nimble can be programmed to control all parts of a presentation.
3-D modelling and CAD software are also some business applications as Nimble is capable of providing accurate 3-D co-ordinates data required by those softwares. Also, we would be opening our SDK and APIs for application developers to come up with new applications or integrate existing apps with Nimble.
Aims for the future?
We believe that Nimble is a great innovation in the field of Human Computer Interaction (HCI) and so we want it to evolve more as a platform for developers to develop new applications. Also, in future we plan to build new innovative devices to enhance the physical interaction in the field of Virtual Reality.