Human Resources
C-suite career advice: Ondrej Vlcek, Avast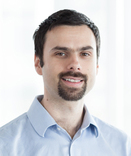 Name: Ondrej Vlcek
Company: Avast
Job Title: CTO, EVP & GM
Location: Prague, Czech Republic
What was the most valuable piece of career advice that you received?
Focus on Getting Stuff Done. Sure, planning is good, and having a good strategy is important, but at the end of the day, it's all about execution. And focusing on results is key. Therefore, GSD is my #1 guiding principle that I always keep coming back to.
What was the worst piece of business advice that you received?
There were many, but perhaps the most damaging was to keep doing what you're doing the best and forget about the rest. The problem is that in constantly evolving markets, in this constantly changing world, you really can't stand still. Constant innovation is an absolute must, and being good is probably the biggest impediment to becoming great.
What advice would you give to someone starting their career in the tech industry?
Besides focusing on GSD, I think it's really important to think big. We live in a globalized, connected world, and especially in the context of tech companies, planning for global presence is the winning strategy.
What tips would you give to someone aiming for a c-level position?
Be self-confident and assertive. At the same time, don't be afraid to show your emotion. Be passionate about what you're doing. And find the right team to support you.
Are you particularly proud of any career advice that you've given or the career route/development of anyone you've mentored?
Ironically, the most game-changing career advice I've given was to one of my former key lieutenants, and the advice was to find a new job. Often, failing fast and moving on is really the best thing one can do.