Human Resources
Typical 24: Holly Gage, Bluewolf
IDG Connect is looking to speak to IT, business and marketing professionals across the spectrum to discover more about their very different, typical working days…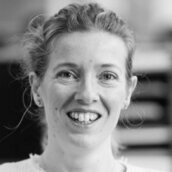 Name: Holly Gage
Job title: EMEA Director of Marketing Services
Company: Bluewolf, an IBM Company
Location: London, UK
Years' experience: 20
What time do you reach the office each day?
I usually try to get in for 7.30. I have a fairly long commute and prefer to come in early and get a head start on the day. I usually have the office to myself for a while and can get a lot done in that time. It also means that I can leave slightly earlier and get home in time for my children's bedtime.
Is your job varied?
Absolutely. Bluewolf is a global consulting agency that partners with companies of all sizes to drive business outcomes with Salesforce. I work on client projects that can last from a couple of days to many months.
The clients are all very different, as is the nature of the projects. In addition, I manage a team of consultants and we are rapidly growing our EMEA practice so there is always a lot to focus on.
Is your job creative?
There is creativity required in everything we do. Whether that be designing marketing solutions for our clients, thinking our way around problems or presenting innovative ideas to clients and at events–our #1 focus is creating the best customer and employee experiences for our clients.
What do you spend the majority of your time doing?
Working with members of my team, either on their professional development (enabling them to lead and take ownership) or together on designing solutions for our customers.
Do you personalise your desk?
Our office is quite open plan and it can get messy quickly. I have never felt the need to bring in lots of pictures or personal items to make me feel more at home. Does hand lotion count?
Would you describe yourself as creative?
Yes, or else I couldn't do this job. However, I come from a marketing background and I get irritated when people assume that marketers should all be creative. The reality is that you need a balance of creative and analytical thinking – I fall more on the analytical side.
Do you have any quirky daily rituals?
Other than getting in at 7.30?
Do you tend to work on your own or with colleagues?
Both. I mainly work with my colleagues on projects but twice a week I work from home. Working from home gives me the opportunity to get a lot of my must-do tasks done, but also gives me time to think more strategically about how to grow our practice and business as a whole. It gives me the distance and thinking time I need.
How many hours on average do you work a day?
On average it's probably 9 hours a day. If it's a busy time with lots of projects and deadlines I work in the evenings once the kids are in bed.
Roughly how much time do you spend each day on email? Taking calls? In meetings?
The days I'm in the office are often full of meetings and collaborating with colleagues. I probably spend about 1/3 day on email. I'm definitely getting better at switching it off to focus on the task at hand.
Do you use social media much for work?
I use it a lot to keep up on the latest insights and trends. Twitter is particularly good for this, I've been using it for about 8 years and have found a lot of really good reads that were shared on Twitter. I also visit LinkedIn regularly to stay in touch with people.
What do you enjoy most about your work?
It's a cliché, but the people. My colleagues bring a real variety of perspective and outlook based on the different experiences they've all had. Bluewolf's "Pack" is smart, interesting and committed to learning–which contributes to an amazing culture of engagement and support.
What type of music (if any) do you listen to at work?
It depends on the task I'm doing as to whether I'll listen to music. Music can create the right environment for me to get work done or it can be a distraction. So, I rarely listen to music at work, but if I do then I listen to BBC6 Music.
What do you do for lunch?
Buy in and eat at my desk. While it's not for everyone, I'd rather work through lunch and leave earlier to spend time with my kids.
Do you socialise with work colleagues?
Whenever possible.
Are there any tasks (through your career) you've been especially glad to get rid of?
I don't miss cold-calling people when I was selling conferences. It is a great job to have done, I certainly learnt a lot and my experience came in very useful when I made the move into marketing. Also, there is no feeling like closing a deal.
What is your last task of your day?
I wish I could say it is ticking the last thing off my to-do list but that's a rolling list. So in actual fact my last task is probably deciding what items on my list can be done tomorrow.
How do you like to relax after work?
I love to watch films, listen to podcasts, read. I usually listen to podcasts or read on my commute home in between checking emails.
Do you keep checking email through the evening?
I'll check my email on the way home and occasionally in the evening if I've been in meetings all day. I don't get notifications when emails arrive so that I can completely switch off. It's healthy to have a balance between work and personal.
Do you take work projects home with you?
Occasionally, if it's a busy time and there's not been enough hours in the day to get everything done.
What would you say to your 20-year old self?
American Studies was the right degree to choose, it will spark your love of living and working in other parts of the world. Have more confidence in your own abilities. Seize opportunities to explore different things.
If you could try out any job for a day, what would you choose?
Something to do with film production or editing. I love films and am intrigued by the people behind the scenes and the work they do. I'd love to explore this and find out more.
What device did you use to answer these questions?
MacBook Air
Do you use your own personal device for work?
I use my personal smartphone for communicating with my team in case they need to reach me in the evening or on a weekend.