Human Resources
Typical 24: Danny Maher, HANDD Business Solutions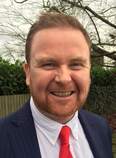 Name: Danny Maher
Job title: CTO
Company: HANDD Business Solutions
Location: Reading, England
Years' experience: 19
What time do you reach the office each day?
Define "the office". These days I can be in "the office" when I roll out of bed or even sat on a beach. I'm always in the office!
Is your job varied?
Yes, my schedule varies from day to day. Some of my key tasks involve a lot of research, customer meetings, presentations, public speaking, demonstrations, strategic discussions and supporting the Sales Team.
Is your job creative?
For HANDD to stay ahead in a highly competitive industry such as data security it requires a high degree of creative thinking. The ability to see things that others do not, to pull together a combination of products and services to provide the best solution for a customer means creativity is essential.
What do you spend the majority of your time doing?
I spend most of my time researching the market and identifying new leading solutions to take to our customer base. This can involve anything from a lot of reading, meeting with industry peers, customers, suppliers and attending security events, oh and more reading.
Do you personalise your desk?
Not really. I do however have a picture of my dog "Bixby" set as my laptop background.
Would you describe yourself as creative?
Yes, being able to absorb all of the information I consume on a daily basis and offer a credible, strong and valuable opinion takes a lot of creative thinking.
Do you have any quirky daily rituals?
It's not a daily ritual but I like to sit on the bottom step at home to think when I have a particularly taxing problem that I need to resolve. It just seems to work, I think it must be because I spent a lot of time there when I was a kid.
Do you tend to work on your own or with colleagues?
My colleagues speak to our customers on a daily basis and working with them gives me an extra set of eyes and ears. I bring all of that knowledge together.
How many hours on average do you work a day?
I average around 8 hours a day but with the way that data security impacts all of our lives on a daily basis I am always learning new things.
Roughly how much time do you spend each day on email? Taking calls? In meetings?
It varies. Some days I can be tied up in meetings, taking calls and responding to emails for the entire day.
Do you use social media much for work?
I regularly write blogs. I use LinkedIn and also use Twitter.
What do you enjoy most about your work?
Working for HANDD is unique. I have worked for all kinds of companies but rarely have I worked somewhere where I actually enjoy turning up at the office. We have a great team at HANDD and it is the people I work with who make it.
What type of music (if any) do you listen to at work?
One thing we differ on in the office is our taste in music. Probably best to keep the music turned off to avoid the groans
What do you do for lunch?
Pub.
Do you socialise with work colleagues?
Always, I've met some great friends in my time at HANDD and we are very close. I am due to be the best man at the wedding of one of my colleagues in 2017.
Are there any tasks (through your career) you've been especially glad to get rid of?
At one of my previous jobs I had to stay up until 2am during month-end waiting for the tape backup to complete. Thankfully, technology and I have moved on a lot since then.
What is your last task of your day?
Doing a security check around the house.
How do you like to relax after work?
Playing squash, cycling, walking the dog or just stretching out on the sofa with a whiskey.
Do you keep checking email through the evening?
I cast an eye over them in case anything urgent comes in. It also helps me to know what I am walking into the next day.
Do you take work projects home with you?
Sometimes when I am particularly busy I like to take some work home as it helps the next day go a little more smoothly.
What would you say to your 20-year old self?
Don't worry about relegation. Manchester City will be back and they will win the Premier League in 2012!
If you could try out any job for a day, what would you choose?
Prime Minister.
What device did you use to answer these questions?
Laptop
Do you use your own personal device for work?
No. It's against company policy.