Mobile Working
Crowdsourcing Innovation: Daniel Kim, CEO of IriTech
Crowdfunding sites are offering a new path for inventors with original ideas. We talk to inventors looking to gain the public's favour...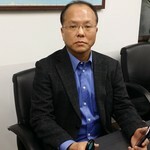 Name: Daniel Kim
Job title: CEO
Organisation: IriTech, Inc.
Location: Fairfax VA, USA
Product: FiDELYS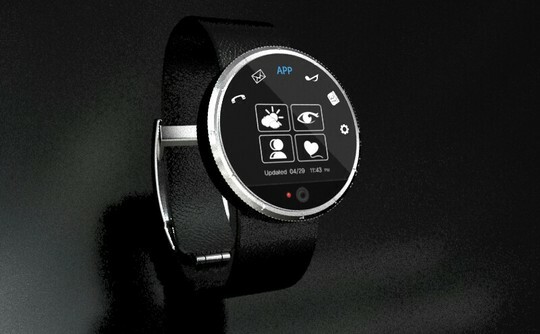 What it does & how it works:
FiDELYS is the world's first iris recognition enabled smartwatch. By simply glancing at FiDELYS, it will verify your identity. It's basically your new ID. It has IriTech's state-of-the-art algorithms and software embedded on to the watch's processor to recognize the user's pattern to verify the identity of the user.
Our current prototype is running on Android 4.4 but we are reviewing Android Wear. Most of the applications will be accessible on FiDELYS itself. When connected to a mobile device or PC/laptop via Bluetooth, it has two main applications. We call it SSO (Single-Sign-On) and FYIO (For Your Iris Only). We've already developed SSO and FIYO for Windows, Android and Linux. SSO will eliminate passwords. Which means you now have a safe and quick way to sign-on to websites, access your banking app or E-wallet like Google wallet or PayPal.
People lose phones and computers that contain so much information about us. You can easily find videos to Youtube.com on how to hack a PIN on your phone or computer. With FYIO, you can encrypt your files and folders that contain sensitive information. You can also control the launch of applications. Every time you try to access the FYIO locked files or apps, you will need to scan your iris. Nobody else can access your private data but you. If you think about how people now manage their homes with smartphones such as, opening your door remotely, managing lighting and temperature, without a strong means of security your home is at risk. With FYIO you can lock important applications to keep your privacy safe.
What makes it special?
The iris recognition component is what makes FiDELYS a special smartwatch. Iris recognition, which is the most accurate and quickest biometric modality will now become in reach of consumers.
In the past, fingerprint sensors were the most widespread biometric modality despite the low accuracy and inclusiveness – elder people and people with jobs that requires work with the hand have worn out fingerprints. There were three reasons why iris recognition wasn't widespread before IriTech recently solved them. 1) High cost of iris recognition cameras, 2) close capturing distance and 3) difficulty of capturing the iris outdoors. The FiDELYS is expected to have a MSRP of $250, has a capturing distance of around 20 centimeters and works outdoors under direct sunlight of over 10,000lux.
What's your background?
I've studied electrical engineering in Seoul National University, got a Master's in Image Processing in Korea Insititute of Science and Technology and a PhD from North Carolina State University. I've been working as a researcher at MAYO clinic and grew a passion for the iris after learning about iris diagnosis, pre-screening your health with the iris. I've found signs of cancer for several of my friends who have also became believers and investors when I started IriTech 15 years ago.
Since then, IriTech has been the leader in iris recognition with a singular focus on bringing the most accurate, compact and cost-effective iris cameras. Our algorithm was ranked #1 by the US government and by the Indian government, the leading governments for biometrics. India now has the largest biometrics project going on in the world with an ambitious plan to register all 1.2 billion residents with their iris and fingerprint. The test to be awarded with a certification to participate is very tough. You need to have very accurate, low-cost and compact devices. I am proud to say that IriTech is the only iris company to receive the certification.
Why Indiegogo?
I've been following Indiegogo as there are many brilliant ideas that inspire me. It also keeps me motivated to think of new ways to integrate our product into existing products and technology. It's a place where new ideas come to life. IriTech also wants to see whether there is enough demand for a product like FiDELYS to make it a mass produced product.
Is Crowdfunding good for innovation? How so?
Innovation is about linking ideas and connecting the dots. Crowdfunding platforms are a place to explore ideas and to connect them together and see whether there is demand for it. I believe it is a perfect test bed that will facilitate innovation.
Reactions on IGG so far?
We have quite a big funding goal, so don't think we have got too much attention. Lower funding goals will see their percentage go up faster and those projects are promoted on the front pages. But we put a goal of that amount as we will need a mold for the new lenses, the watch frame and bezel.
It would be great to see more traction on IGG but I think we are gaining a lot of attention from bigger mobile and smartphone manufacturers. We already have a company that offered a partnership to integrate our solution into their next device. I believe that even though the outcomes of IGG are not what we've wanted, we will bring this mobile iris recognition technology into people's hands in some form.
What have you learned from your campaign?
We have learned that it's not always what you want that other people want. Maybe we are a little bit ahead of ourselves. We will have to do more market research on how people perceive this technology and how they would like to utilize it in their daily lives.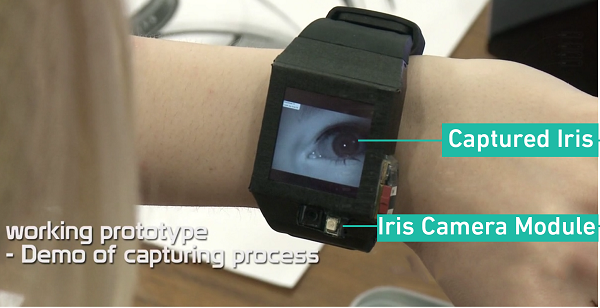 Iritech is known for its Eye-scanning technology - why move into Smartwatches?
I was using a smartwatch and found it very convenient. I've also realized that the watch is a perfect form factor for iris recognition because we always look into our watches. There is just so much more you can do with a smartwatch with iris recognition other than receiving notifications and monitoring your health.
With our expertise in manufacturing compact, cost-effective iris recognition solutions we have developed a prototype that works perfectly and we are ready to give this technology to consumers.
The Iris-security aspect sets the FiDELYS apart from other smartwatches, but what other functionality does it have?
FiDELYS will have all the basic features of that other smartwatches have. I've done research on the smartwatches out there. There are already over 50 but most of them with similar functions. Features such as notifications, music, heartbeat sensor, pedometer, Bluetooth calling (answering your phone) will be included.
How do you see people using your watch, and what sort of watch-apps are people developing?
FiDELYS will be your everyday watch as it has a beautiful design and practical functions. There will be a myriad of applications as authentication is becoming a huge issue. It will free us from remembering passwords and enhance our privacy by protecting our sensitive information. In the future, FiDELYS will become a master key for all your surroundings. Your car, home, office, credit card, ATM etc. These are the applications people should start developing.
Where do you see wearable tech going in 2014 and beyond?
Wearable tech is still at its baby steps. In the future it will have to provide a means of security for the upcoming Internet-of-Things, a development of the internet with everyday objects having network connectivity, allowing them to send and receive data, is going big. However, there is fear over privacy and trust issues as the magnitude of security breaches could have much more extreme consequences when control of the data goes into the wrong hands compared to the past when everything was simple.
Aims for the future?
We aim for a future where our mobile iris recognition technology will in the future be implemented into smartphones, computers and wearables. It will eventually become a key for all our "things" and work as a new form of identity.