Human Resources
Typical 24: Jo Glifford, Killer Content Academy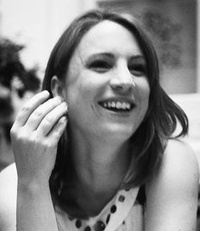 Name: Jo Glifford
Job title: Online Digital Consultant and Coach
Company: Killer Content Academy
Location: No set base as I work with clients all over the world; Live in Cambridge and often in London.
Years' experience: 15 years
What time do you reach the office each day?
I mainly work from home, so I start work depending on my schedule, which at the moment twice a week is 8 am and the other three days of the week is 9 am. My office depends on where I am calling home that day. It could be a coffee shop, a co-working space, or wherever I decide to be with my laptop.
Is your job varied?
I work with clients, I design programmes, I create content, I spend a lot of time in creative mode and researching, and I love the variety that it brings.
Is your job creative?
Yes, my job is really, really creative, and in fact, a huge thread of what I do is to teach other small business owners and entrepreneurs how to use creativity in their businesses.
What do you spend the majority of your time doing?
My time is split pretty evenly between creating content for my own courses and training programmes, working with clients one-to-one or in a group format, or researching and making connections with other people.
Do you personalise your desk?
Yes, I have several things on my desk which make it feel a light and exciting, creative place to work, but I also love to work in different environments to help my brain have a different perspective and to enjoy being around people in the day.
Would you describe yourself as creative?
Yes, absolutely. I am a bona fide hyper-creative individual.
Do you have any quirky daily rituals?
I build time every day for self-care, including meditation, exercise, and reading/learning. I wouldn't say these are quirky so much as part of what I do. I also love to find places with great coffee and to try something new every day.
Do you tend to work on your own or with colleagues?
I tend to work on my own as my colleagues are remote workers as part of my business, and my clients are global, but I love the variety of one-to-one and remote working. If I have been working on my own quite a lot, I tend to make sure that I have connected with people in the day.
How many hours on average do you work a day?
On average, I work about five to six hours a day.
Roughly how much time do you spend each day on email? Taking calls? In meetings?
I deliberately and consciously spend half an hour per day in my inbox to make sure that I am keeping my time efficient, organised, and productive. Calls, I batch during the week, so I schedule slots for discovery calls and sales calls, and slots for calls with clients in a really structured way. Meetings are very, very few because I find them to be a drain on time and inefficient.
Do you use social media much for work?
Yes, absolutely. It's a huge part of how I grow my list, my audience, and find my clients. I use Instagram, Snapchat, Facebook, Linkedin, and Twitter, and Pinterest.
What do you enjoy most about your work?
I love the creative thinking angle, and the fact that I get to dictate the outcomes for my days, weeks, months, and year, and the ability to constantly challenge myself, and to inspire growth in others.
What type of music (if any) do you listen to at work?
I switch between playlists on Spotify, and I love to discover new tracks and new music. I also work with binaural beats sometimes as well to help get my brain focused.
What do you do for lunch?
I make sure that I take some time out away from my desk to refresh my brain and to find some space. I love to meet friends and family for lunch or to do some reading offline.
Do you socialise with work colleagues?
Yes, although I have a remote-based team, I do socialise with them a few times during the year, and I also love to socialise with people that I collaborate with.
Are there any tasks (through your career) you've been especially glad to get rid of?
Yes, doing the accounts and the financial bookkeeping side of my business is one I was really happy to get rid of!
What is your last task of your day?
The last task of my day is to review what I have achieved in my day, and to make a list of everything that has been a positive win, and anything that I can learn from.
How do you like to relax after work?
I like to relax after work by having a bath, by working out, and by hanging out with my family at home.
Do you keep checking email through the evening?
Absolutely not. I have one slot during the day to check email, and I switch off otherwise.
Do you take work projects home with you?
I take projects home with me in the sense that I often work from home and my brain is my business, but I try to make sure that I'm not distracted in off time by working on client work.
What would you say to your 20-year old self?
I would tell my 20 year-old self to keep dreaming, and to keep dreaming big. I always knew as a younger woman that I wanted to work for myself, and so I would say to myself that "it's okay. You're going to get there, and it's going to be great."
If you could try out any job for a day, what would you choose?
If I could try out any job for a day, I would try makeup artist because I love the idea of being really creative with colour and meeting new people all the time.
What device did you use to answer these questions?
I used my smartphone and a dictating app to answer these questions, which I will then have transcribed.
Do you use your own personal device for work?
I do use my own personal device for work as I am my own boss.