Handheld Devices
Crowdsourcing Innovation: Brent Safer, CTO, Technology Launch, LLC.
Crowdfunding sites are offering a new path for inventors with original ideas. We talk to inventors looking to gain the public's favour...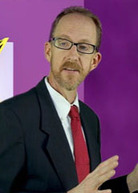 Name: Brent Safer
Job title: Chief Technology Officer
Organisation: Technology Launch, LLC.
Location: Parker, Colorado
Product: Motix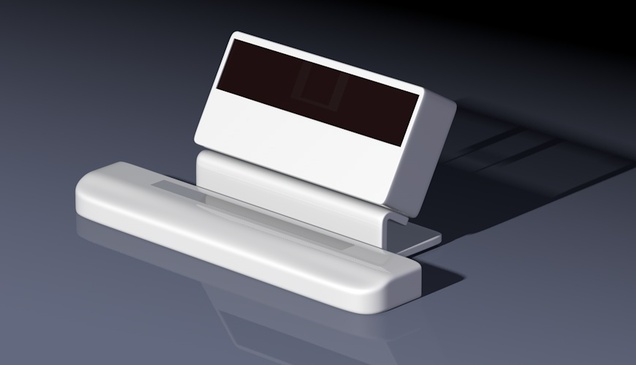 What it does & how it works:
Motix sits at the back of the keyboard and has sensors which read local movement in front of it to capture hand and finger motion. The movements are analyzed and combined with information from the position pad, creating commands sent to the PC using standard drivers found in Windows and Mac iOS.
The device is plug and play compatible with Windows 7, 8 and iOS and has a user control panel for customization and allows a right or left-handed user. The cursor positioning works using standard USB HID additionally Windows Vista and XP, and Linux.
Motix allows the user to navigate promptly across the entire screen, with simple small movements of the fingers, yet retain accuracy and speed. If you desire the cursor to be in a certain location, by pointing and sliding across the position pad, the cursor goes right there.
We have given the position pad lots of other great functions such as zoom, scroll, volume, fast forward, rewind, and many customizable features as well. The position pad is almost a separate product with a whole set of benefits.
What makes it special?
While there are other devices out there that offer ways to imitate mouse movement by waving your hands in front of a screen or attaching devices to fingers, Motix™ sets itself apart because it allows users to keep their hands on their keyboard at all times. Instead of experiencing tired hands and shoulders from the mouse-to-keyboard movement or from constantly waving hands in front of a screen, Motix™ provides easy use, comfortable interaction, and increased efficiency.
What's your background, and what inspired you to come up with the idea?
As a heavy computer user, I recognized back in 2012 how often people, myself included, move their hand from the keyboard, to the mouse. The mouse has seen little change in 35 years. There have been joysticks, touchpads, and trackballs, but most still frustrate users and require hands off the keyboard to position the cursor.
Many companies were describing products 2 years ago that people could wave their hands in the air, with gestures to control their computers. This has a "cool factor", yet I saw these as problematic, as anything that requires you to take your hands off the keyboard and your eyes off the screen is a distraction. Ultimately, the only way they would be effective is if they could perform quicker and more efficiently than what we had at that time. They will only be novelties, unless they can either outperform existing technology or enhance the experience.
It has taken two years from R&D to developing hardware and software to solve the problem others have not been able to solve. Keep your hands on the keyboard, with small motions and take total control of your computer.
Traditional motion detection methods were too slow to work, so starting from scratch, software was built with the sole purpose of high performance movement and control. Motix™ is the result of this effort and it performs cursor movement and touch control in real time.
Why Kickstarter?
My company and I thought Kickstarter would be the best way to get Motix out into the market, gain attention from the public, and gauge the interest of potential customers for the future.
Is Crowdfunding good for innovation? How so?
Crowdfunding is definitely a helpful tool to promote innovation! Knowing that there are people looking to support creative ideas and the process of making those ideas into a reality helps prompt the spark for people to be more inventive.
Reactions on KS so far?
Kickstarter is a helpful place to gain financial backing for innovative products. As a start-up tech company, we have seen how an online community can come together to support products of interest and give insightful advice for furthering our product. We received plenty of great feedback, and the only negative was concerns as to how this was different to Leap Motion Controller. We clarified, and those people pledged.
What have you learned from your campaign?
There are many lessons and strategies to be learned from all stages of a Kickstarter campaign: pre-launch prep, post-launch news to keep up with, and constantly keeping up with media outlets. We've learned that backer's criticism is crucial to take into consideration, it's essential to be well prepared before the campaign ever launches, and establishing connections to appropriate media outlets is crucial for coverage. Our biggest challenge was getting any responses from media outlets.
How difficult is it to get this kind of tracking technology to work to the point where it's as responsive as a mouse cursor?
The mouse is difficult to beat as it's been around for 30-40 years, but we are confident with continued programming efforts, and feedback from users, we can achieve the same response for cursor pointing, and much faster for the other functions for which the mouse is used.
The mouse has remained relatively unchanged throughout its history – is this lack of change the reason you think it's time to remove it all together?
Although the mouse has served its purpose for the last 30 years, I believe there are faster, more efficient ways to interact with our computers, which is what sparked my idea to build Motix. Once I figured out how to create a device that would eliminate the need for the excess movement from the keyboard to the mouse, it seemed only necessary to make it. Technology is constantly changing and updating. Motix is simply the updated version of the mouse that allows users to navigate their computers in a more ergonomic, productive fashion.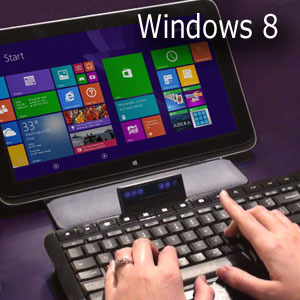 Possible business use/advantage?
We hope to pursue sales to businesses, as the benefits of Motix are going to help those employees that spend an entire day in front of a computer. This includes medical facilities, call centers, newspapers, and any company that has administrative personnel. Motix offers great advantages to companies as employees will waste less time with mouse-to-keyboard movement, increase efficiency with the speed and accuracy of Motix, and have greater ergonomic computer interaction.
Aims for the future?
Licensing, implementation within keyboards, laptops, and then Bluetooth keyboards for mobile devices and tablets.