Human Resources
Typical 24: Tom Armstrong, Dashlane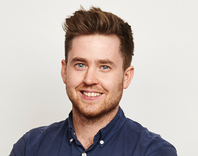 Name: Tom Armstrong
Job title: UK Country Manager
Company: Dashlane
Location: London, UK
Years' experience: 6 years
1. What time do you reach the office each day?
I head into the office for around 9.00am each day. Before this at home, I tend to assign priorities for the day and clear any emails, which have come in from our US office overnight.
2. Is your job varied?
Absolutely. Life in a start-up certainly requires you to be happy wearing a number of different hats. We are just launching on the UK so we are working on everything from marketing to strategic partnerships to the product itself.
3. Is your job creative?
I would like to think so. Our role at Dashlane is to break the consumer habit of disregarding their online security. While we all feel the strain online of having dozens of passwords and account details, the majority haven't done anything to solve it despite the fact that this doesn't have to be an arduous task, with solutions such as a password manager that solve these exact problems. It's this broader adoption beyond the tech-savvy audience in the years to come that we strive for and must be creative in achieving.
4. What do you spend the majority of your time doing?
I am currently in constant contact with our marketing agencies that are producing a great deal of PR and content for our own channels. Much of this involves discussing new ideas, leads and collaborating on new content. I also spend a lot of time meeting fellow start-ups, organisations and businesses to introduce them to Dashlane, while also trying to learn from their own experiences.
While still a relatively small company, with around 60 employees across London, New York and Paris, we try to stay in constant contact, so another part of my day is spent speaking with colleagues working on partnerships and cross-country campaigns.
5. Do you personalise your desk?
I don't overly personalise my space. I tend to keep the best reviews that we've got recently and articles of interest blue-tacked up around my desk. Plus you're always likely to find a bag of Pact coffee on there somewhere.
6. Would you describe yourself as creative?
I would like to think so. I have been lucky enough in my career to work for a range of companies and clients so have been faced with a variety of challenges ranging from product launches to brand regeneration to crisis management. This, I hope, has allowed me to develop a mind-set which can take the problem at hand and find an appropriate solution.
7. Do you have any quirky daily rituals?
Nothing too quirky. I heavily rely on coffee to get the day started. As we work around Old Street, my usual lunch routine is a walk to Hoxton Square to make sure I get away from my desk for 30 minutes or so. Although once we hit winter this may change!
8. Do you tend to work on your own or with colleagues?
Working in collaboration is essential. Our team is split over offices in London, New York and Paris so we have invested in state-of-the-art communications facilities so all three of our offices are constantly connected on large screens.
We also operate the agile project management method, which allows a team leader to project manage in a flexible and collaborative manner. Every team member possesses a level of autonomy in their own area which empowers them to be proactive and adapt, if necessary, to do what they feel is right. This way the whole team gains a sense of ownership that brings everyone's best work to the fore of the company.
9. How many hours on average do you work a day?
11-12
10. Roughly how much time do you spend each day on email? Taking calls? In meetings?
20% on email
40% in meetings
10% on calls
30% research online, writing and drafting materials
11. Do you use social media much for work?
We heavily use social media to communicate with our followers and user base. We make sure that any reported breaches are communicated through Twitter and through the app so our users can swiftly change any affected passwords. We also run a very active blog where we post three or four times a week, addressing security-related news and running advice articles for our users on pertinent issues.
I am also a relatively active tweeter myself so try and share a few things every day which tend to be mix of work-related things to a few things that I find during the day that I think are interesting.
12. What do you enjoy most about your work?
The challenge of growing a business in a relatively new market for the company and seeing it flourish.
13. What type of music (if any) do you listen to at work?
When I am researching or writing I do tend to plug in and listen to music. To stay focused I tend to listen to pretty melodic stuff at work like Ben Howard, Bon Iver and Richard Walters.
14. What do you do for lunch?
I'm lucky enough to work near Old Street so there are lot of great food places to choose from. It's normally either a walk to Whitecross Street Food Market or there are some great Vietnamese places up on Old Street itself.
15. Do you socialise with work colleagues?
Yes. I think it's a great advantage to have colleagues who you can also relate to on a social level.
16. Are there any tasks (through your career) you've been especially glad to get rid of?
I am glad to be rid of client timesheets from my agency days.
17. What is your last task of your day?
Update our activity calendar if there have been any movements throughout the day and then, finally, make a note of tomorrow's priorities.
18. How do you like to relax after work?
Living in Brixton, I try to enjoy all that the area has to offer like Brixton Village market. Whenever possible I will also head back to an old workplace's Thursday night football sessions.
19. Do you keep checking email through the evening?
Sometimes, but certainly not every day. There will be certain nights where I am heading home for a relaxed evening when I will re-open the laptop and get some extra jobs done – this can be useful if you need a quiet hour or so to work on a particular project for example. However, any days where I have planned to do something like meet friends or play sport, I try to switch off as much as possible. Most of the time it can wait.
20. Do you take work projects home with you?
Yes. Because we like to collaborate across our offices, I am happy to have a discussion with the US team, due to the time difference, once I am at home and edit projects according to the team's feedback and thoughts.
21. What would you say to your 20-year old self?
Learn how to write properly, not how they teach you to write essays at university.
22. If you could try out any job for a day, what would you choose?
I wouldn't mind playing at being a Tree Surgeon one day…Just for one day though mind.
23. What device did you use to answer these questions?
My work laptop.
24. Do you use your own personal device for work?
I have a ThinkPad Laptop in the office but I also use my own MacBook from time to time when I am at home or traveling.