Human Resources
Millennials talk careers: Isobell Lawrence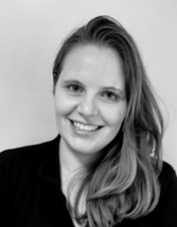 Name: Isobell Lawrence
Age: 28
Education: Coventry University, Marketing and Advertising 1st Class BA
Current role: Marketing and Alliance Manager, bluesource
Ideal role: CMO
Are the stereotypes about millennials true?
No, the 'me, me and entitled' stereotypes are perpetuated because we now work in a more open/transparent work culture. I know what all my friends and peers earn, so if I'm drastically underpaid - of course I will leave or ask for more ££'s. Historically, in Britain, people never talked about salaries, so of course they'd happily go on without asking for more - as they weren't aware of their true worth.
I'm far from lazy, as are most of my friends of the same age. I may go home earlier on occasions but that's probably because I was working until 11pm the previous evening. Work has changed, we no longer have to be at our desk to do our job, but the stereotype still exists. I could sit at my desk 9-5 doing nothing or put a solid 9-4 in and be viewed worse. Times have changed, we need flexibility and we need to move forward.
What benefits most attract you to a new position?
Flexible Working, WFH options, Food (i.e. stocked kitchen), Pension match 5% upwards.
In the long term which of the following is most important to you? (Please explain why?)
In the long term, although career development is important, I wouldn't say it should be just restricted to happening internally at work. Currently, I'm also looking at development routes outside of my organisation – i.e. mentors and industry peers.
This is very important, I work hard and often on a very ad-hoc basis - outside of working hours. However, I'll always exceed my targets - because I want to be successful. Yes, I may finish at 4:30 one day, but I'll often be checking and actioning my emails - whilst sitting on the train, or browsing the Sainsbury aisles on a Saturday. In return, I expect an employer to offer flexibility and have turned down several roles where the working hours were a strict 9-5:30 - with no leeway. In the private sector, in most office-based roles, I don't think there's an excuse not to offer it.
I'm at that age where I'm looking to buy a home within the year, so maximising my fixed income to get a mortgage is a big driver. At the moment, I'd rather have all my income fixed, rather than a portion as a guaranteed bonus – as a bank manager doesn't care about bonuses or accelerators.
What do you think most companies are getting wrong when hiring/ retaining younger workers?
Many companies are too restrictive and don't provide the freedom that our generation require to thrive. Often, we report into the CX level (who are mid 40's/50's) and they sometimes struggle with the vision/modern way of working. I believe that work is what you do - not where you go.
Looking back, is there anything you'd change about the route you took to your current career?
Perhaps I could have been patient in previous roles, but I'm ambitious and this ambition is serving me well, at the moment.