Human Resources
C-suite career advice: Kai Grunwitz, NTT Security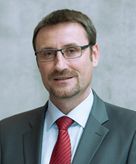 Name: Kai Grunwitz
Company: NTT Security
Job Title: Senior Vice President Central Europe
Location: Frankfurt, Germany
What was the most valuable piece of career advice that you received?
First of all, belief in yourself and be authentic. Secondly, keep a positive attitude and be ready to learn and improve each day. Without continuous learning, it is hard to be prepared for a great opportunity and thirdly, which is advice given by a very wise friend early in my career days: "Don't think that you are irreplaceable. Prepare for others to take over/cover or you will have no life beyond work." Following these simple principles has really helped me in all my professional life.
What was the worst piece of business advice that you received?
I think there was some value in each single advice I have received so far. Honestly, I cannot remember any bad advice, although sometimes people will give you well-meant advice like "that will not work or it has never worked before". You need to challenge it! If you want to drive innovation or an entrepreneurial business, you need to try new paths and not follow already existing tracks or patterns. Be polite, listen and question everything that keeps you away from your vision.
What advice would you give to someone starting their career in the tech industry?
The tech industry is highly dynamic and always changing. You cannot be an expert in all areas and therefore have to build a network with others. Nevertheless, for me the most important pieces are:
Be passionate about what you do, be curious and do what you love.
Be ready for a continuous learning. The speed and dynamics in the IT Industry is unparalleled - you have to be ready to adapt to ongoing change and innovation cycles.
What tips would you give to someone aiming for a c-level position?
In general, ambition is good but you should not let ambition dominate your actions. Here are some simple tips:
Success is teamwork! Treat all people with respect and find the (hidden) champions in your team. You will find there are many smart people in your team and they have valuable input and ideas. Do not be arrogant but listen, involve people, invite them in your circle of advisors and focus on making the team better. A top priority for leaders is people development!
Be prepared for failure – making multiple decisions each day and driving a business can result in mistakes once in a while. Do not be afraid of failure; accept it, because nothing is worse than making no decisions. The road to success comes along with failures.
Market orientation is the key! Verify and challenge your ideas and solutions with clients, partners, as well as internal and market experts, even if you consider your approach to be the smartest. Try to avoid the "ivory tower" pitfall.
Focus on the big picture: It is impossible to be the best expert in all disciplines but you have to learn to focus on the big picture and avoid being "distracted" by the details.
Last but not least: Be positive, enjoy what you do and smile. It sounds so simple but, from my point of view, it is the key for having success on a long run. It is good to have an ambition but if you work in an industry you love and do what you love, the road to C-level becomes much easier.
Are you particularly proud of any career advice that you've given or the career route/development of anyone you've mentored?
I am very proud of the development and achievements of so many people in my teams over the last decades – although I could not claim that it was because of my mentoring alone. In fact, seeing people to rise and progress is always one of my biggest motivations.
However, some years ago, I had a friend who really struggled with the workload and responsibility he had in his position as a senior manager. After asking him about the job and tasks keeping him awake each night and at the weekends, it was obvious that the important triangle of responsibly, trust and empowerment was not in place. He wanted to be involved in all details and to control the communications upwards as well. My advice was simple: build a strong management team, delegate and trust your people. This was also one of my own key learnings – you need a strong and passionate management team to be successful.