Storage Hardware
Crowdsourcing Innovation: Ian Harrison, The Content Company
Crowdfunding sites are offering a new path for inventors with original ideas. We talk to inventors looking to gain the public's favour...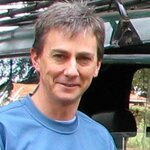 Name: Ian Harrison
Job title: CEO
Organisation: The Content Company
Location: Cape Town, South Africa
Product: PiKasa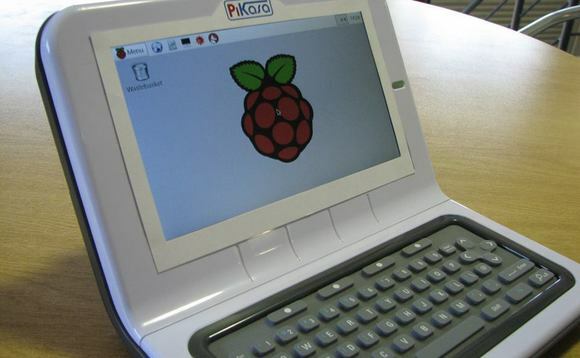 What it does & how it works:
PiKasa changes your Pi from being just a PCB with components on, into a really beautiful looking, ergonomic and unobtrusive appliance.
Raspberry Pis are really great devices but when you want to use them as a standalone product then you need to add a screen, a keyboard, maybe a USB hub and power supplies for the Pi and the screen and then you have to find a way to keep the installation neat and tidy. We have seen there is a big gap in the Pi market for a product that provides all this functionality in a single housing so that installations requiring all of the above are able to be deployed more efficiently. So PiKasa is the first desktop style all-in-one housing for a Raspberry Pi with a built in 7" HDMI driven LCD (800x480 resolution), keyboard, extra USB ports, speakers and amplifier, power supply and battery charger.
What makes it special?
PiKasa is a turnkey-styled solution that allows a Pi user to simply plug their existing Raspberry Pi into the carrier board and within three minutes have a fully-fledged appliance with screen, keyboard and sound, up and running. There is no other product on the market that fills this niche.
What's your background, and what inspired you to come up with the idea?
We have been developing products for the underserviced and emerging markets of the world for over 20 years. We have learnt how to use technology to develop appropriate solutions that create sustainable offerings. Our products have been used across Africa, South America and parts of Asia to provide shared access points to technology and services that have high barrier to entry costs for individuals. Our Streetwise product is our shared access to low bandwidth content solution that we have been deploying into schools in South Africa. We need to upgrade our technology, but we are resource-strapped. By offering PiKasa to Raspberry Pi users we hope to raise the funding needed to change the tools and build the hardware that we will also be able to use in our schools projects.
Why choose IndieGoGo?
As a South African company, we are limited with regards to which crowdfunding platforms we can access. We cannot use Kickstarter for example. There are some local crowd funding sites in South Africa (like Thunderfund) but to be honest, our market here is so small by comparison to the USA and Europe that we have to access a platform that gives us a global reach.
Is Crowdfunding good for innovation? How so?
I believe so. I think the biggest benefit is that it allows entrepreneurs to test the market without having to incur the full development cost. And if the take up is good then it takes away some of the startup risk. The challenge though is creating awareness and getting support for your campaign and that is proving to be very difficult to do from the bottom end of Africa.
Reactions from users on IGG so far?
Reaction has been a lot slower than we had hoped and are really hoping this is because we launched mid-month when no one has spare money. So the spike is anticipated after payday. But the comments have all been good (especially from the multitude of people trying to sell us campaign booster services) and we believe that even if we are not successful with our campaign, we will eventually be able to complete the development path we are on and there will be a market for our product.
What lessons have you learned from your campaign?
Location, location, location. You have to get coverage for your project from publications that have credibility in the space you are working in. It does feel that the crowdfunding platform's gogo factor plays a part in potential success and it seems that this gets manipulated to some extent if the promotion services we get offered (a lot of) actually do what their owners say they do.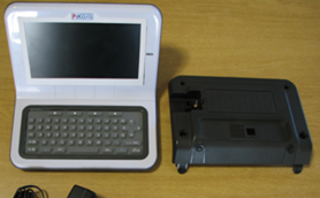 The Raspberry Pi has been incredibly successful – do you think children learning to code is in important skill?
Yes and no. We are of the view that kids should be exposed to programming to the extent that the opportunity should be there for those that are interested. But teaching all kids to program is not, in my opinion, much use. There are many, many good programmers and a passing experience with programming won't teach any practical skills. I would say carpentry or art would be more useful to 90% of kids.
The Content Company provides Ed-Tech to South African schools, how important do you think it is to provide internet access and technology to children, and how hard is to provide in rural Africa?
There is this concept of bridging the digital divide that is spoken about. As far as I can see, nothing has really happened to improve this over the past 5 years and, in fact, the divide has probably gotten larger. In South Africa, there are around 26,000 schools of which at least 18,000 have zero access to the internet. If you put all the schools in the country out in a line from best school to worst then the bottom 2000 or so won't even have electricity. We believe that by providing at least basic connectivity with some shared access educational content (even like the Kahn Academy on a Pi Stick) to the bottom half of the schools then we will be making a dramatic change to the lives of the kids in those schools.
Imagine if I had given you a PiKasa fitted with a Raspberry Pi and a 3G modem about 20 years ago – you would have been a really powerful person. The reality is that the kids in the bottom half (so that's at least 9,000 schools with about 500 kids per school) are operating in an environment like you were 20 years ago with respect to access to information and internet services. So these solutions open up a world to the kids and make a massive impact. These children have the same assignments and projects to complete as the kids in the best schools, they write the same final exams and they go after the same jobs. They are severely prejudiced at the moment, and this situation is repeated all over Africa.
It's hard to get solutions that are sustainable but that's because well-meaning people install 1st world technologies like PCs and tablets into environments that cannot sustain the technology. Even one laptop per child has been cancelled. Streetwise and our PiKasa housing specifically is designed to operate in these difficult conditions and is controlled and managed with very, very limited second hand market value so theft is limited.
Will the PiKasa replace the current Streetwise model and will you develop specific software for the PiKasa, or are you aiming more at the traditional hobbyist rather than schools with this product?
PiKasa is really a pivot in our strategy to allow us to get a new version of Streetwise into the market. We are already developing the Streetwise front end for the Raspberry Pi hardware we will use. We will retain the use of our platform and will include as much free to air content as we can (like the Kahn Academy content which is truly brilliant).
What next for the company and the product?
Once PiKasa is available and Streetwise 2 is launched, we see another few market sectors in the medical clinics and health space and also in the informal retail/trade space. From a technology point of view, we may make PiKasa available as a housing for Beagle Boards (but will probably need to change its name to BeKasa so as not to upset the Beagle Board users).