Software
C-suite talk fav tech: Eran Yaniv, Perfecto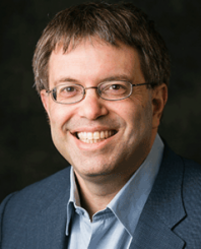 Name: Eran Yaniv
Job title: Chief Executive Officer and founder
Company: Perfecto
Industry: Technology, leader in digital experience quality
Location: Israel, Munich Germany, London UK, Burlington MA US, Wakefield MA US
Years' of experience: Over 25 years
What is your favourite personal gadget?
While not a revolutionary answer, I would have to say that my smartphone has taken a VERY central role in my life. It has, in essence, replaced all other personal gadgets I have carried in past years. Think about it: I don't carry a well-worn, dog-eared address book, or a nice embossed leather notebook, or a bleeding edge Moto flip phone, or a widescreen GPS unit, or a satellite radio, or an iPod. It's all in my phone. Everything I need to get through a day, for business or pleasure, is in my pocket.
Do you have a favourite piece of personal software?
I do, thanks for asking. Because I travel, and because I don't take time to look at where I will need to be when I arrive in a new location, and because I am a loyal Israeli, my favourite piece of personal software is Waze. Not only has it replaced my TomTom GPS unit, but I use it instead of the well-designed GPS built into my car. It is intelligent, and knows the best route, not the shortest route. My time is one of my assets, and Waze helps me spend less time driving and more time being productive. I also actually helped Waze with their first investment (true story). In addition to Waze, it's important to mention that I am a magician. That is to say, I do magic, and if I were not a CEO of a global software company, I would want to be a professional magician. I have a favourite app for performing magic, but if I told you what it was, it would ruin the illusion!
What was the first piece of technology you got really excited about?
I was in school when the first Timex Sinclair 2k was released to the market. No dedicated monitor, no colour, a whopping 16KB of RAM (only because I extended it), and BASIC language programming seemed like a glimpse of the future. I used to buy magazines that contained applications you could code and run. 1000s of lines of code. And no debugger. Missing a single digit rendered a flight simulator game completely useless. But on the upside, when it was fixed and working, it was saveable on audio tape. Yeah, actual cassettes. Wait… you don't know what a cassette is? Ok, never mind.
What device improves your life most at work?
-
What software keeps you most productive at work?
There is a wide range of possible answers to this question. Applications like Outlook and Salesforce.com certainly help me do my job. But for me, productivity is afforded by solutions that let me keep in touch with groups and individuals anywhere at any time. WhatsApp, a messaging app on my phone, is a central location for messaging just about anyone I need to message. I can create organised groups for anything; project teams, family members, kids' school parents, etc. And because it is platform independent, everyone, regardless of phone or operating system can be reached.
Is there any technology that has become extinct that you would like to resurrect?
While I miss my old Timex Sinclair 2k, I understand why that computer, and that company are no longer with us. I tend to miss more analog systems, like guitars. Turning on the radio today, music has changed a lot. I heard a song that seemed to be just a series of air horn honks and cheering. I don't want to seem out of touch, but whatever technology the Beatles used should be brought back. And fast… And also, I miss my Palm Treo. I miss the era where you could still be ahead of the curve. Today, everyone has the most recent iPhone or Android device. But when the Treo was new, I was the only one on the airplane to use one. It felt like the future.
Is there any technology you would personally recommend that you don't think enough people know about? (Hardware or software, work or personal)
-
Do you think anything about your personal use of tech would surprise your colleagues?
-