Social Media Marketing
Typical 24: Rob Patey, Manager, Demand Gen and Content, Workzone
IDG Connect is looking to speak to IT, business and marketing professionals across the spectrum to discover more about their very different, typical working days…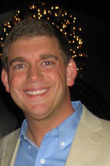 Name: Rob Patey
Job title: Manager, Demand Gen and Content
Company: Workzone
Location: Philadelphia, PA
Years' experience: 14
1. What time do you reach the office each day?
Between 7:00 and 7:30. It allows me to have some unfettered writing time before the email and meeting barrages begin.
2. Is your job varied?
Absolutely, and I wouldn't have it any other way. I'm a marketing Swiss Army Knife, and I think we'll see more of a need for the versatile marketer as budgets continue to shrink in this tightened economy – especially in the SMB market. Saying "I don't do…" is synonymous with, "I don't want to win!"
3. Is your job creative?
Indeed. The key to marketing today is compelling and original content. There's this common misconception that the biggest budgets bring the loudest thunder, this mentality is what almost crippled the music industry and defies the apparent success of everything from YouTube to Etsy. Originality is the order of the day. If you can create an impactful message, driven by clear and compelling copy in dissemination channels you will be David and easily take down Goliath. Let others outbid one another penny by penny in pay-per-click while you ride the wave of a great quality score.
4. What do you spend the majority of your time doing?
Writing…writing…writing is 90% of my day: Email campaigns, banner ad copy, video scripts, speeches, blog posts, infographics and papers. The other 10% is all analysis to see what worked and start the double down process to get that material in other dissemination channels.
5. Do you personalise your desk?
My office looks very similar to my room when I was 12. It is adorned with all of the things I love in life, from South Park dolls that the team can either hug in elation or punch in frustration, to action figures that actually come in quite handy when trying to figure out blocking for videos. If you love your job, your workspace will be a true reflection of yourself.
6. Would you describe yourself as creative?
Almost to a fault.
7. Do you have any quirky daily rituals?
I start every morning with a reading assignment. After I scour the trade pubs and all of the business related material I need to keep abreast of, I then read one comic book and watch one musical number. The combination of alliterated prose and rhyming ditties gets me in the mind-set to start creating compelling campaigns (see what I did there).
8. Do you tend to work on your own or with colleagues?
Both. I wouldn't trust any other type of answer as genuine. Some of the best ideas come buzzing out of the hive mind. However, if copy needs to be produced in short order, my door gets closed and headphones are promptly placed in my ears so I can find the zone.
9. How many hours on average do you work a day?
Unfair question. I work when an idea strikes me. Basically, I'm always working.
10. Roughly how much time do you spend each day on email? Taking calls? In meetings?
Emails are unavoidable; they consume a large part of the day. This is especially true when people don't understand your ideas until they come to fruition. I spend a lot of time turning the intangible into tangible thoughts for the analytical folks of the world. I don't take calls unless I know the number. Reach me digitally, you'll get a much faster response. I'm in meetings a lot, but more informal ones than officially scheduled events.
11. Do you use social media much for work?
I manage digital marketing, social media is the ultimate free delivery system to gain awareness and get leads. That's a yes.
12. What do you enjoy most about your work?
When I genuinely and truly amuse prospects with copy or a campaign. If I can educate and affect someone on an emotional level at the same time, I consider that to be a job well done.
13. What type of music (if any) do you listen to at work?
Everything. I love all types of music. However, when I'm in a real rut I always bust out something written by Jim Steinman (the dude who wrote most of Meat Loaf's stuff).
14. What do you do for lunch?
When I can, I like to play strategy games or some quick Dungeon and Dragons campaigns. There's a wealth of team building skills found in these geek trappings.
15. Do you socialise with work colleagues?
Totally. The better you know your work brethren personally, the more magic you can create professionally. I wear my heart on my sleeve and I'm truly an open book about who I am and what I believe. I think this kind of "candour of self" naturally progresses into creating strong personal bonds with people.
16. Are there any tasks (through your career) you've been especially glad to get rid of?
Nope. I love living in strategy and execution. I also believe you can't effectively manage that which you can't do. The more I know, the better I am for the company and for my people. If anything, I usually fight tooth and nail to hold on to activities and always need my management to say, "Rob, we need you on something a little more higher value, time to let this go champ."
17. What is your last task of your day?
Ensuring that every email has been answered. I value people's time and I don't want anyone to ever think their priorities aren't being addressed.
18. How do you like to relax after work?
Believe it or not, but more writing. Only I shift gears to my second passion of comic books. I have collected this glorious visual medium my entire life. About 8 years ago I was fortunate enough to become a writer for one of the big geek sites, Ain't It Cool news. So, I come home, spend some time with my wife and our Golden Retriever, open up my packages of comps from Marvel, DC, Image and the other publishers and then I start sharing my thoughts on whether the material is wheat or chafe.
19. Do you keep checking email through the evening?
Yup. I know there are times though that I should absolutely unplug for my sanity and my loved ones. Part of my problem though, is that I simply love technology and electronic toys.
20. Do you take work projects home with you?
All the time. You never know when inspiration when will strike. My wife has actually helped me get past some real brain scratchers simply by giving me an outsiders perspective.
21. What would you say to your 20-year old self?
Have no fear. You're a little weird, but you have no idea how valuable that will become when social media takes over society.
22. If you could try out any job for a day, what would you choose?
Editor of DC comics.
23. What device did you use to answer these questions?
MacAir
24. Do you use your own personal device for work?
I usually have about four screens running at once. I type on the MacAir, use my iMac for graphics and then have web pages up and running on my iPad.