Application Development
Two mums take on big guns with Skoo Crew kids maths app
As many parents will agree, getting young children interested in mathematics can be a challenge. Tired children don't want to go back to their school books after a long day in the classroom and, frankly, the parents need to summon up the will too. This is an area where 'gamification' (awful world, powerful concept) can make a difference. By turning an education challenge into video games children enjoy playing, challenge becomes fun. It's hard to say exactly how effective computer games and apps can be but ask any parent and it's likely you'll get a positive response.
Of course there are many programs from leading educational software suppliers but many are more functional than fun and can have a short shelf life before boredom returns. But I like Skoo Crew, a 3D interactive scooting game which I (via my daughter) discovered because it is locally marketed near my home in Twickenham in south-west London.
It turns out that Skoo Crew is the brainchild of two mothers – Emma Allen and Jules King – with five school-age children between them and, respectively, careers in marketing and advertising. The game, a 99p Android/iOS app, has its roots in another venture from this self-described "kitchen table business" – a scooter accessory product. Skoobandz are elastic, brightly coloured, collectible bands for the scooter shaft that make it easier for children and parents to identify their scooters in the blizzard of similar infant-propelled vehicles in the playground. Through retailer feedback, Allen and King were prompted to believe that developing the Skoo characters could be a smart next move – and that next move turned out to be a game.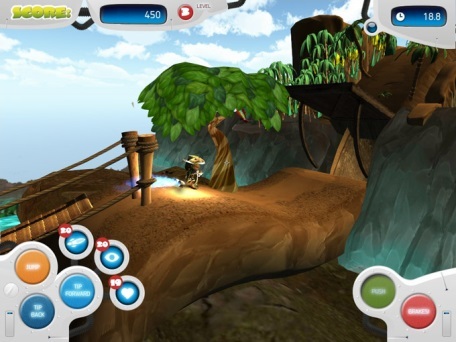 Both Allen and King are at pains to stress that they are not big techies and pondered before taking the Skoo brand into the digital world.
"The idea for Skoo Crew was one of an educational app but, just as important, an idea that incorporated a good game that kids would want to play," says Allen. "Parents want their kids to learn whereas kids want to play cool games but at first we were the sorts of parents who actively discouraged screen time. It was a case of if you can't beat 'em, join 'em."
King picks up the thread.
"As parents, you do get concerned about how much time kids spend on devices and not jumping in puddles and kicking leaves," she says. "But the app concept came from us as mums being a bit uncomfortable because if the kids are playing some mindless racing games you feel a bit guilty. We wanted a game kids would really want to play and enjoy but that would also give them more fluency in maths."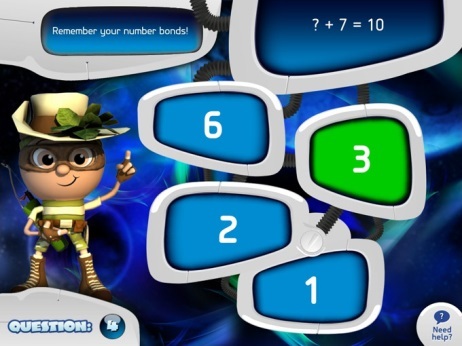 For the Skoobandz, and throughout the app development process, their own children and ad hoc junior focus groups helped Allen and King develop characters that children found engaging.
"That was crucial for us," says Allen. "We've watched our own kids become obsessed by characters and they really get engaged in that brand. They were involved all the time, helping us to name the characters, giving them their hair colour, deciding where they live and their habits."
King adds:
"We found with the Skoo characters that the kids were engaging with some characters more than others so we spent time thinking about what we could do with these characters. Technology is at the front of everyone's minds now, so developing an app came to mind. We had not much idea of where to start but we wrote the brief for game play and took it to a couple of companies."
Despite being quoted prices "about four times more than what we had in our minds" and having to compromise accordingly, the result is a game where children hardly notice they are doing maths but instead are happily answering questions to win 'power-up' rewards such as free lives, rocket boosters and glow lights.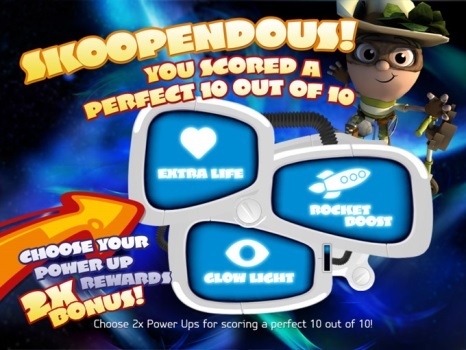 It hasn't been easy and given the benefit of hindsight they might have spent more time raising cash and Allen and King have sometimes been left wanting by apps conventions and opaque or hard-to-discover incentive programmes for small-business entrepreneurs.
"I don't think we appreciated how long it takes to produce an app; it's a bit of a money pit. Everything slightly runs over budget," King says. "But we're definitely making progress. Reviews have been positive and our biggest focus now is the marketing."
Lacking the millions of some developers, that means working smarter, not hard-selling hard but spreading the word through parenting communities, blogs and word-of-mouth.
Allen and King have more plans for Skoo Crew, including a book (with a "moralistic storyline", King says) that's almost finished. It's not absurd, I think, to consider Skoo as a smaller franchise in the style of Moshi Monsters but with the potential to help numeracy and encourage decent behaviour.
"We're quite focused on this combination of fun and education and it can feel like 'two mums versus the big guns'," their founders say, speaking, as is their habit, in near unison. "We're likes dogs with a bone in terms of our determination to succeed, but it's also a lot of fun when you see the kids playing and learning."