Wireless Technologies
C-suite talk fav tech: Alex Balazs, Intuit
CIOs, and increasingly CMOs and CEOs, may be responsible for the technology within their group but what about their personal preferences? We profile the global c-suite to learn more about their 'fav tech.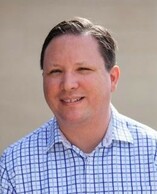 Name: Alex Balazs
Job title: Vice President – Chief Architect
Company: Intuit
Industry: Financial Software
Location: Mountain View, CA
Years' of experience: 23
What is your favourite personal gadget?
My favourite gadget is Alexa. Conversational UI provides the platform through which the power of computing is available to everyone. Despite all the advances in usability and ease of use for devices like smartphones, their usage and usefulness are limited. Conversational UI opens the world of AI/ML to everyone.
Do you have a favourite piece of personal software?
Google Now. The paradigm shift from interactive software, to software that works for me is fascinating. Google Now predicts the information I need and makes it available to me. Combine this with a conversation UI and the move toward a digital assistant is complete.
What was the first piece of technology you got really excited about?
My first computer was an Apple IIe. At 13, I was suddenly open to a new world of computing and I realised that I could instruct the computer. My first app was a game that led players through a 3D maze and I realised the amazing impact that personal computing would provide.
What device improves your life most at work?
My smartphone (iPhone) because there's an app for everything from Travel, Calendar and others. My iPhone has become my guide and the possibilities of it providing even greater support, like a personal digital assistant, are becoming more prevalent.
What software keeps you most productive at work?
Slack. I can interact with my peers, get messages from engineers on my teams, and quickly get up to speed on a topic by reviewing the history of a topic.
Is there any technology that has become extinct that you would like to resurrect?
Sometimes the simplest things are the things you miss the most. For me, the DVD drive from the laptop is something that I don't use often but I miss it when I need it.
Is there any technology you would personally recommend that you don't think enough people know about? (Hardware or software, work or personal)
Internet Doorbell. At home, I had my whole house automated. My favourite device is the DoorBird device, which notifies me on any mobile device whenever someone rings the doorbell. I can answer the ring from my iPhone, see a video of the person there and actually talk to them. I recently answered a doorbell ring from India.
Do you think anything about your personal use of tech would surprise your colleagues?
The depth of the home automation I installed would probably surprise them. Nearly everything in my house is connected and accessible via an app, including lights, thermostats, sprinklers, fireplace, sound system and so on.