Human Resources
Millennials talk careers: Guen X Dang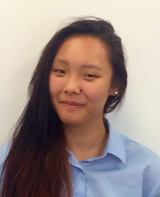 Name: Guen X Dang
Age: 24
Education: A-level
Current role: MIS Support Technician
Ideal role: Systems Admin/IT Security
Are the stereotypes about millennials true?
One of the biggest stereotypes about millennials I come across is that we are lazy and materialistic. Information on the internet and in the media can be seen to back up this stereotype; but my personal experience with my friends is opposite.
I do spend a lot of time on the internet so to some people it could seem like I'm being 'lazy' or procrastinating, but in reality I'm constantly learning through spending time reading online. I think we all need to have some procrastination in our working day to get your creative side out and seeing what other people are doing and what's going on in the news etc.
There are of course some millennials who are lazy but my experience with my friends is that even when we may appear to be distracted we are usually still learning and absorbing new information.
What benefits most attract you to a new position?
I like having the opportunity to travel to different areas and Firebrand Training offices across the UK and the world. It keeps me busy and means I'm not stuck at the same desk five days a week and also get to experience how varied office cultures can be.
Secondly, I look for a good salary. Knowing I'm getting a good wage for the work I'm doing is a strong motivator for me. I don't want a minimum wage role in exchange for skills I have that I know are worth more.
Finally, the most important benefit for me is that I value an employer that gives a definitive career path where I can see my progression. I need to be in a company that will provide me with training both on and off the job as it's important I feel my employer wants me to progress, and they'll commit to putting time aside to train me, particularly as I didn't go to university.
In the long term which of the following is most important to you? (Please explain why?)
- Career development
- Work/ life balance
- Salary
Career development is 100% one of the most important aspects to me. As long as the job and career I have leads me on to something bigger, that's the best challenge to have.
What do you think most companies are getting wrong when hiring/ retaining younger workers?
It's important to not only ask about someone's work experience, but also about their personality so you get to know who they really are.
One of the first things I look for in a new job is the salary. Companies should remember that they get what they pay for. If the salary is slightly lower when hiring young people, it is important that the company then shows the potential to reach higher earning positions and the typical timeframe so you can see the career path. As well as salary, young workers are looking for the ideal office environment, which is hard working but also offers a social element and room for development with regular training.
Looking back, is there anything you'd change about the route you took to your current career?
No I wouldn't change anything. Whatever happened along the way to get me to where I am now was exciting and interesting. I started out with Jobseekers working as an administrator which I found tedious and resulted in me applying for other jobs. There was an offer from Firebrand which grabbed my attention as I knew I was tech savvy and interested in an IT apprenticeship, so decided to give it a go.
One thing I wish I had had more of was advice at school about the option of apprenticeships. The majority of information and advice given at school was university focussed and there was very little on apprenticeships. But I also regret that I wasn't taking the initiative for myself and looking online to find the information. Looking back at the millennial stereotypes, in a way perhaps I did fall into that category slightly and relied too heavily on other people giving me the opportunities rather than taking them for myself.