Air Management
Grand Sky: America's first drone airport in North Dakota
The media often focuses on the negative, unsavoury, surveillance side of drones. But Thomas Swoyer, President of Grand Sky the first commercial drone airport in America believes, like the internet, their rise will be "revolutionary". The most "palpable" immediate benefit he says will be in the sphere of national disasters, where unmanned vehicles will be able to find the injured far more quickly than emergency response people can now, and will ultimately save lives.
Grand Sky opened its million square feet of - hangar, office, shop, laboratory and data centre - space in February. Now it is actively looking for "tenants and owner occupants who will engage in UAS testing, evaluation, research, development and operations".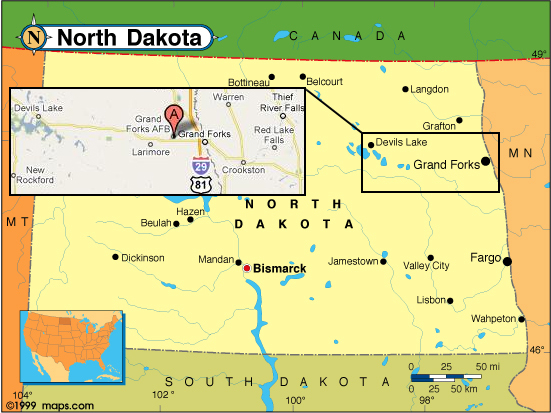 "We've had a lot of interest in the project," says Swoyer. This has included a great deal of "idle curiosity" along with a number of enquiries from people "looking for jobs". The overwhelming majority however, have been companies in the industry who are interested in taking tenancy in the buildings. Around 80% of those who have made contact manufacture aircraft while a "growing number" of firms are those which "use the aircraft".
Swoyer believes the site has a clear trajectory and expects one or two early adopters to sign up for space this year, a couple of multi-tenant buildings to emerge next year followed by a gradual consolidation of the project. Although this is now a new idea he thinks this will gradually becomes a normal aerospace facility where organisations come and go on a regular basis.
Although about 90% of interest is from the US there is a significant minority which comes from international companies. Most of these are seeking to "establish a presence" in the US.
Swoyer sees North Dakota as especially good for the development of the drone industry for a "variety of physical reasons". The first of these is that the airspace is "relatively unencumbered", there is not too much air traffic in the region, which leaves "quite a bit of space to fly in". The second reason, which relates to the first, is that there is less radio interference. This is because there are "less people using the frequency" and there is "more room in the range".
Although the majority of the US states have been making a claim for some part of the industry "some states have been moving more aggressively than others," says Swoyer who feels North Dakota is especially well placed. It has been "fabulous at investing in the industry" he says, although even he was surprised to discover recently that roughly 80% [no independent source for this] of Research North Dakota grant money is going into unmanned vehicles.
"This is going to be a massive industry," explains Swoyer. Not just in terms of the planes themselves but also through all the paraphernalia on the ground and underwater. These devices are also going to generate a lot of data and at present he feels the software industry is "lagging behind" in processing that information in a user friendly way. "When that matures this will really explode," he says.
This is likely to generate a lot of work as every flight that takes place will provide about "seven or eight jobs" processing the information. There is also a lot of work to be done in streamlining the whole industry, however. And he believes the research lab at the facility will be initially focused on sensor development and improving logistics.
Swoyer thinks drones will only be able to truly commercialise when we can go beyond "line of sight". He feels this is when the real progression opportunities will materialise, such as flying along a riverbank to patrol a floodplain or tracking a pipe via air to check for damage.
The rise of drones is likely to remain controversial for some little while yet. But Sowyer feels part of the initial issues will come down to decent communication between the different logistical channels. He thinks it is important to initiate conversations between regular pilots and those who operate drones. "This is a shared space," he concludes and it is crucial to get any technical concerns and issues ironed out as efficiently as possible.