Human Resources
C-suite career advice: Joerg Nuernberg, NewBase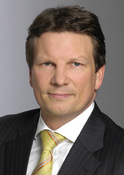 Name: Joerg Nuernberg
Company: NewBase
Job Title: GRoup CEO
Location: London, UK
What was the most valuable piece of career advice that you received?
Overnight success takes 12 years on average. You need endurance.
What was the worst piece of business advice that you received?
Once, I had an opportunity to overcharge a client without him noticing. I was the account manager and my superior advised to go ahead. I decided against it. In the long run, these things always come out. Honesty is always the best way with clients both in good times and bad.
What advice would you give to someone starting their career in the tech industry?
Become the person who knows what they're doing rather than the person talking about how much they know. Usually the latter ones do not know what they are doing. You need to make it a point to understand how important things really work. This can be processes, systems, a product etc. As a rule of thumb, if you can't explain it simply, you haven't really understood it. After all, only a few of us really work on space ships.
What tips would you give to someone aiming for a c-level position?
It is easier to ask for forgiveness than for permission. This should not be applied recklessly. If one really believes in a project/product/way forward with a client, trust your gut. Have the guts to make a decision and go against the rules. Beware, sometimes boldness can cost your job.
C-level positions mean constant pressurised decision making. Your team will bring you a lot of information which you need to digest and comprehend. Take this into account and then decide. If something fails, understand what went wrong and where you didn't make the right assumptions or deductions. Start making decisions early. It is healthier to fail with a small decision rather than making a big costly mistake, such as opening a new office or plant in the wrong place or launching a new technology platform without customer demand.
And, work hard and be authentic.
Are you particularly proud of any career advice that you've given or the career route/development of anyone you've mentored?
I once had a young colleague who'd studied at an average university. His analytical skills, pragmatism and reliability were mind blowing. However, he felt limited by his mediocre university. My job was to remind him of all he had achieved, encourage him to believe more in himself and trust his instincts. He took the advice on board, applied for a new job. Of course, he succeeded. He is today a partner in a large strategy consultancy in Asia. Studying at a good university is great, but talent, commitment, and drive are much more important.