Wireless Technologies
C-suite talk fav tech: Ryan Phelan, Adestra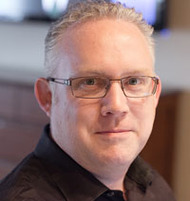 Name: Ryan Phelan
Job title: VP, Marketing Insights
Company: Adestra
Industry: Email Marketing
Location: Dallas, TX USA
Years' of experience: 17
What is your favourite personal gadget?
My OnePlus2 phone. I was hesitant to get a phone that was not a brand name, but they really did smart with that device. Dual SIM helps me travel easier to Europe and the lack of bloatware is refreshing and allows me to do much more.
Do you have a favourite piece of personal software?
I travel a lot for my job and with all that travel, it's a bit much to have to track any other way. TripIt consolidates plans on hotels, restaurants, rental cars and flights and monitors those for any delays. I cannot even count the number of times where it's saved me money and time. The ease of use by just emailing TripIt makes it incredibly easy to add plans for them to consolidate and track.
What was the first piece of technology you got really excited about?
My Texas Instruments TI-99/4a with a speech synthesizer. Wow, I was just a kid at the time and I can remember getting that and flipping out. Started me down the road of the computer world and really wanting to be involved in that innovation because you could really do anything.
What device improves your life most at work?
This may sound odd, but the multiple monitors that I have. I have three in total, and I cannot begin to describe how nice that is. Just from an organization standpoint and having various content up at once. For some it can be a bit overwhelming, but it's the main thing I need to be able to do big projects.
What software keeps you most productive at work?
It's a service called ScheduleOnce. It allows people to book time on my calendar that I have open and I have been using it for years. It integrates with Outlook, SFDC and GoToMeeting, so once someone has booked some time, I can pick the one that works best, it cascades to all my calendars and generates a meeting call number. No more back and forth on what time is open and what time zone you are in. This literally saves me hundreds of hours a year. Best $20 I spend every month.
Is there any technology that has become extinct that you would like to resurrect?
Not really. I mean everything has been improved upon and made it better. Although, what I do miss is the simplicity of the time where you didn't have the internet, Xbox, cell phones and the like. It was a lot quieter then.
Is there any technology you would personally recommend that you don't think enough people know about? (Hardware or software, work or personal)
The OnePlus2 phone that I have. Not many people know that you have options on the smartphone that you have. Not only can save you money, but cut down on the amount of unnecessary apps you have. I just don't think people know or think it's too hard.
Do you think anything about your personal use of tech would surprise your colleagues?
Well, I am a geek at heart. Not only do I try to get every piece of new tech, but I build my own computers which many cannot believe. I actually find it fun. Plus, I have been a coder in a past career. I think that is essential for anyone in marketing as it applies to so many other things. It's not the ability, it's thinking about how you code: the flow of information and working on things in a specific order.