Mobile Working
C-Suite Talk Fav Tech: Adam Toop, Adam Phones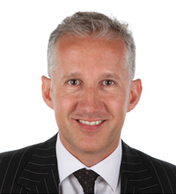 Name: Adam Toop
Job title: Founder and Chairman
Company: Adam Phones
Industry: Telecoms
Location: London, UK
Years' of experience: 27
What is your favourite personal gadget?
I'm not going to stand out from the crowd nominating the smartphone as my favorite and most enduring personal gadget. However, as my one-line CV starts with me setting up a business to sell mobile phones over 27 years ago – a business I still run today – my relationship with mobile telephony runs broader and deeper than most.
Do you have a favourite piece of personal software?
I use a piece of software called Control4 to manage my houses in London and France. Many people talk about home automation in terms that can tarnish the reputation and therefore delay the speed of broader adoption. Its features are often described in ways that make headlines rather than explaining the genuine practical uses – for example, I don't need to run a bath or turn on the coffee maker using my phone.
Much more relevant is the ability from wherever you are - via a phone or tablet - to immediately and easily check and adjust central heating, lighting and hot water. As well as looking around a property if an alarm is triggered – and resetting it, assuming all is well.
Neither house is especially grand nor are the price tags to achieve such automation - not least as they positively impact on both gas and electricity charges.
What was the first piece of technology you got really excited about?
While still at school, I became obsessed with the famous audio and visual company Bang & Olufsen. My bedroom was awash with their literature. The magical marriage of glass, brushed aluminum, and touch-sensitive panels from the 70s/80s had me hooked. It took a lot of car washing, even on cold days, to finally buy my first music system at the age of 17; a day I will never forget!
There is a clear design link between the wonderful products Apple design today and those classic, early designs from Bang & Olufsen. Apple also employs that same compelling blend of glass, brushed aluminum, and of course, touch sensitive panels.
What device improves your life most at work?
A fast personal computer - in tandem with resilient, high-speed broadband and suitable software is indispensable for most of us at work.
What software keeps you most productive at work?
Microsoft launched Windows with the message 'Where do you want to go today'. It was a big step at the time but didn't truly live up to its promise of 'getting me to where I wanted to go'.
Today my business lives and breathes 'Microsoft Dynamics', a related suite of products that undoubtedly delivers huge productivity increases. A common interface speeds learning, while compatibility between the various components reduces data-entry errors and unnecessary keystrokes.
Is there any technology that has become extinct that you would like to resurrect?
Technology becomes extinct for a reason, so I never get misty eyed about the past.
Is there any technology you would personally recommend that you don't think enough people know about? (hardware or software, work or personal)
With the increasing resolution offered by digital cameras - even those in smartphones – the large files they produce makes sharing even a relatively small number of photographs with friends and family increasingly problematical.
Apple's iCloud photo sharing is a wonderfully simple, fast, and reliable way of sharing photos with others - allowing them to share comments and their own images in the same space if you wish.
Do you think anything about your personal use of tech would surprise your colleagues?
I have a close-knit team who know me well: a huge appetite for auditioning new entrants to the market but equally a total intolerance of unreliable technology.