Storage Hardware
Crowdsourcing Innovation: Pasi Jokinen, Thingsee
Crowdfunding sites are offering a new path for inventors with original ideas. We talk to inventors looking to gain the public's favour...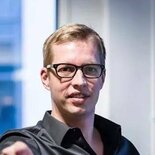 Name: Pasi Jokinen
Job title: Head of Services, Thingsee
Organisation: Haltian Ltd.
Location: Oulu, Finland
Product: Thingsee One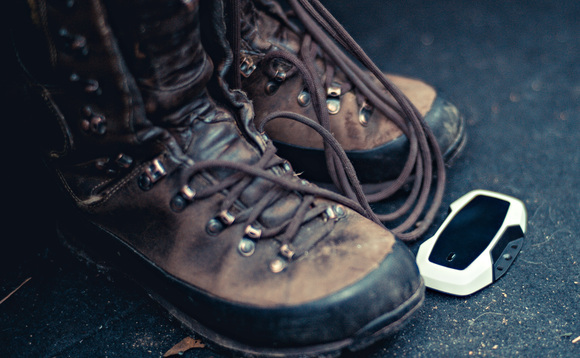 What it does & how it works:
Thingsee One is a sensor device that makes it easy to build your own IoT services. It has a whole bunch of sensors: GPS, inertial 9-axis module including accelerometer, gyroscope and magnetometer, temperature, humidity, air pressure, ambient light, and so on. It's also well connected with GSM data, WIFI and Bluetooth LE.
What makes it special:
Thingsee One provides quite unique advantages. The device is waterproof and one battery cycle can last up to a year. These two factors allow for never before seen use cases.
The possibilities for developers are quite awesome. We've made the setup so easy that you be productive with the device within seconds of opening the package. Use the smart phone app to configure it to send you the data you need. You can set geofences and notifications for all the sensors right out of the box. We also provide you with a simple backend server so you can easily use it on the go from day one. It can just as easily be configured to send the data to your own custom server, and you can start building your IoT services with the device. Configure a custom url to send the data to, and you can have your own web service running with the data in minutes. If you know your C or C++, you can even rewrite the device software. The OS is fully open source.
What's your background, and what inspired you to come up with the idea?
Haltian is a design services company founded by a group of ex-Nokia engineers. They started designing asset tracking hardware for an enterprise customer, and they noticed there is a much more general problem they are able to solve using just one device.
Why Kickstarter?
Crowdfunding was a no-brainer for us. We wanted to test the market viability of the product early on. Crowdfunding allows us to react to the feedback from our backers to improve our product before we start mass producing it. We get to create a better product and take less risks.
Kickstarter is the best known platform for crowdfunding. Other platforms have gone a bit further with the tools that they provide to the campaign, and aren't as strict in their rules. We weighed these factors but ultimately it was a quite easy choice.

Is Crowdfunding good for innovation? How so?
Absolutely! It democratizes innovation. It used to be that only huge enterprises could afford the risk of creating new hardware. Now crowdfunding allows for new unique products that would never get funded by investors. Kickstarter also allows innovators to take greater risks and as a result consumers get to reap greater rewards.

Reactions on KS so far?
Our campaign has had a great start. We reached 27% of our target in the first 12 hours. Techcrunch wrote about us on the launch day and everybody's been very enthusiastic. Our next challenge is to keep the momentum going.

What lessons have you learned from your campaign?
Kickstarter campaigns are full of traditions that don't necessarily serve a purpose. You shouldn't blindly imitate what other people have done before. Still, there are some certain qualities that the successful Kickstarter campaigns all have, the most important of which is community.
You've got to spend time before the campaigning to build a core group of supporters. You need people to create the buzz on day one. They are the ones who'll keep telling their friends about your project. They are the ones sharing your message on social media.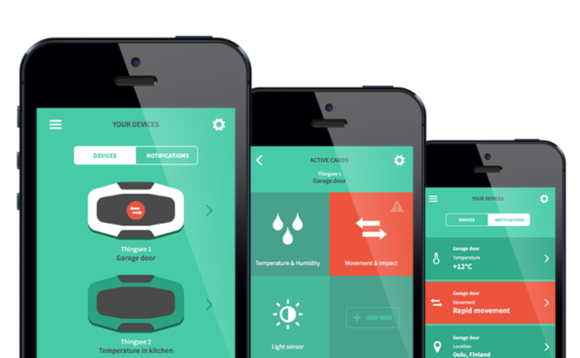 How do you see people using the Thingsee, and how do you personally use it?
Use cases for Thingsee One are almost endless, but I'm mostly looking forward to seeing different kinds of creative outdoor use cases. For so long we have been playing with our Arduinos and Raspberry Pis in our garages and offices. Now we finally have a chance to experience something totally new.
The Thingsee allows people to 'Explore the Internet of Things without Programming.' Will this simplification allow the IoT to take off within the mainstream?
We certainly hope so. Thingsee One provides easy avenues from standalone use to online use, to integrating it with your own servers, and to making changes to the firmware itself. So no matter what your skill level is, there is a use case for you, as well as an option to go a step deeper.
Haltian has links to Nokia – how do you feel about the way Microsoft's acquisition of the company has turned out, as well as Prime Minister Alex Stubb's comments about the iPhone killing the company?
I'm one of the few people at Haltian who doesn't have a background at Nokia. Still, as a Finn I do have quite an emotional connection to the company and the last few years have been quite tough to watch. I feel that the key drivers of Nokia's success were the same qualities that allowed Apple to swoop in. Nokia targeted its efforts in optimizing the supply chain side of things so much, that creating leaps in usability was really hard.
While the Prime Minister's comments are a simplification and were probably made tongue-in-cheek, there is a kernel of truth in them. There is no point in trying to hide the fact that the iPhone revealed many faults in Nokia's products. Unfortunately the company was not built in a way that would have allowed for rapid transformation.
Possible business use/advantage?
Thingsee One brings loads of opportunities to tech savvy businesses. For hardware startups it allows for rapid prototyping on day one without investments in hardware. The device is of such high quality, that they can be used both for development ops as well as in production use. Companies can build their MVPs and get some customers before they start their own manufacturing.

For companies in the transportation industry or with asset tracking needs, Thingsee One brings a new open option that lets them more easily have more control of their own systems. For a big bunch of enterprises Thingsee is also an order of magnitude cheaper compared to what they are used to paying.
What next for the company and the product?
Kickstarter is just the beginning. The next step is to finalize the product and to create all the supporting architecture for the developer community – documentation and communication channels. After that you will hopefully start seeing Thingsee One on the shelves of electronics stores around the world.