Human Resources
C-suite career advice: Tim Russell, Perforce Software
We ask industry leading C-suite professionals for their expert career advice...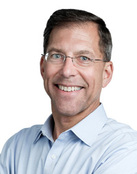 Name: Tim Russell
Company: Perforce Software
Job Title: Chief Product Officer
Location: Alameda, California, US
What was the most valuable piece of career advice that you received?
Hire people that complement your strengths and fill in gaps in your own experience. Assemble a group of people who between them have stellar skills and who together, can achieve great things. In software development, that can mean looking further afield to find people in countries you maybe haven't previously considered.
What was the worst piece of business advice that you received?
It's more of an observed trend than bad advice I've personally received. There's too much focus in many software companies on short term results, at the expense of the long-term. Short term results are often a reality of the capital markets, but focusing on delighting your customers and balancing their current and long term needs will result in achieving sustainable business results – short term and long term.
What advice would you give to someone starting their career in the tech industry?
Keep learning and experimenting: tech moves very quickly, surround yourself with smart people you can learn from and continue to challenge yourself. Don't be afraid to try something new, be it a project, a role or a company – you will be amazed at what you can learn if you dive in with a learning attitude. As you advance in your career remember your experiences and enable others around you to learn from your expertise.
What tips would you give to someone aiming for a c-level position?
Learn how to build and manage a team. It's a skill and is like a team manager putting together a sports team: you have clever individuals, but they need to be able to work well together. With distributed teams, which are so much more common in today's globalized industry, that can be challenging. The secret is to prioritize communications: never under-estimate the value of that, as well as a culture of mutual respect and trust. Each individual should be able to contribute without being overshadowed by others. Treat your contractors as valuable members of the team and not second-class, otherwise you will get second-class results.
Another critical tip is to listen – some of the best ideas come from the people working closest to the opportunity, customer, challenge or project. Genuinely soliciting ideas and inputs from a broad range of people will reveal interesting and valuable solutions.
Are you particularly proud of any career advice that you've given or the career route/development of anyone you've mentored?
Mentoring is a personal passion and I've been honored to mentor a number of people who have gone on to hold senior technology roles. I would not want to pick out just one: they're all inspirational. I am energized by working alongside people who have a passion for learning and trying/doing new things – helping them achieve their goals is a great experience.