Human Resources
Millennials talk careers: Humera Tariq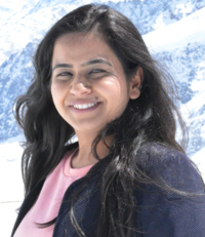 Name: Humera Tariq
Age: 27 years old
Education: BSc (Hons), Information Technology Management for Business – ITMB, Oxford Brookes University
Current role: Systems Engineer, Tata Consultancy Services
Ideal role: Technology Consultant
Are the stereotypes about millennials true?
From my experience, and looking at my peer group and colleagues, I would say that the stereotype of millennials having less of a self-starter, proactive nature (as is often perceived) is not true - I see millennials that are dedicated to finding graduate jobs and employment. In my voluntary role as a TechFuture Ambassador - where I spend time in schools educating pupils about futures in the industry - I've seen first-hand the determination and drive of today's young people to get the digital skills they need to succeed in today's IT industry.
What benefits most attract you to a new position?
The benefits that most attract me to a new position over any other would be based around workplace culture and initiatives that impact employees directly, such as encouraging a healthy work-life balance and flexible working hours. The world of work today is often hectic and we spend such a large percentage of our lives at the office, it's vital we still feel like we have a healthy work-life balance which is supported by our employers. I'm fortunate that health, well-being and a healthy work-life balance for employees is an integral part of the TCS company ethos and is actively encouraged. We have, for example, a Fit4Life app, which allows us to find a training partner from our employee network and get fit together – often on different continents – which is great. On a global level, TCS is the Tech Partner for some of the world's biggest marathons, although I'm not quite ready to adopt training for such a distance into my work-life balance just yet!
In the long term which of the following is most important to you? (Please explain why?)
Career development
Work/ life balance
Salary
The most important aspect for me personally, in the long term, is my career development and being able to see my future and its progression, while succeeding in, and enjoying, my current role. Since joining TCS three years ago, I've been really lucky to benefit from a dedicated career development network and high levels of support in the form of our CareerHub platform. Through this, I was able to select a mentor who matched my aspirations, in order to help me succeed in my personal work goals and guide my career progression.
What do you think most companies are getting wrong when hiring/ retaining younger workers?
When it comes to retaining talent, some companies are falling down by failing to give their younger employees the right level of roles and responsibility that would make them feel valued within the company. A lack of challenging roles can lead to a skills shortage and younger employees looking elsewhere for stimulating, fulfilling careers. To combat this, companies should empower their employees, regardless of age, and equip them with the skills they need to take on roles which both challenge and reward them. At TCS, I have been extremely fortunate to have had a varied role which has provided me with great responsibility and sees me working across departments with multiple stakeholders.
Looking back, is there anything you'd change about the route you took to your current career?
I have absolutely no regrets about the path I chose in terms of my career, however, I wish I had been aware earlier on about what a rewarding and ever-changing industry IT can be. Having now been in the sector for three years, I'm really passionate about inspiring other young people like myself to consider a career in technology early on to get involved and enthused. This was one of my motivations for becoming a TechFuture Ambassador; wanting to educate other young people about the endless possibilities a career in tech can offer.