Technology Planning and Analysis
C-suite talk fav tech: Dominic Pride, The Sound Horizon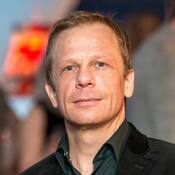 Name: Dominic Pride
Job title: Chief Instigation Officer
Company: The Sound Horizon
Industry: Consulting, Life Sciences, Media, Retail
Location: London, UK
Years of experience: 17
What is your favourite personal gadget?
My Mophie Red rechargeable battery. I can do almost anything from mobile or iPad right now but without it I'm useless past 4pm. Inventors have yet to make the same advances in battery life as they have in processing, interface and connectivity.
Do you have a favourite piece of personal software?
Trello is pretty much my go-to for getting stuff done now. We practice "scrum strategy" and there's little or nothing that can't be achieved by teams on a board. My family has yet to realise this. For running, MapMyRun with personal coaching and social sharing is what digital experiences should be like.
What was the first piece of technology you got really excited about?
In the late 90s I had a Psion Series 5 which I managed to connect via infrared to my Ericsson SH-888 phone. It was bleeding edge stuff but for the first time I experienced true mobility and liberation from the tyranny of fixed lines and 56k modems.
What device improves your life most at work?
Bose QuietComfort over-ear noise cancelling headphones. A "buzzy" office may attract and retain millennials but when solving complex client problems or finding the right words, "cocooning" with white noise or silence is the only way to achieve any level of focus or deep thought.
What software keeps you most productive at work?
Evernote is effectively my cloud-based spare brain and the "context" function surfaces relevant content in a spookily accurate way. The "read later" feature of Instapaper is great for time shifting reading - web pages, "TL:DR" emails and Seth Godin's daily pearls. Through lack of time I'm calling it "read never".
Is there any technology that has become extinct that you would like to resurrect?
Woolworth in the UK used to have a machine on the end of the till which automatically calculated and shot out the correct change into an elegant, gently curved Bakelite chute. I'm nostalgic for the time when that combination of robotics and aesthetics inspired wonder on high streets around the UK.
Is there any technology you would personally recommend that you don't think enough people know about? (Hardware or software, work or personal)
I'd love people to know more about Skute. It uses low cost wearables to set up private social networks.
Do you think anything about your personal use of tech would surprise your colleagues?
Ideas and representations are always white boarded first. Old Skool, pen in hand is actually the best way of thinking. Inspiration does not come from devices.