Human Resources
Typical 24: Morten Sandlykke, TARGIT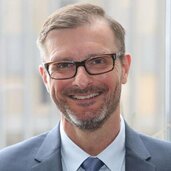 Name: Morten Sandlykke
Job title: CEO
Company: TARGIT
Location: Boston MA, USA
Years' experience: 28
1. What time do you reach the office each day?
Between 7:30 and 8am.
2. Is your job varied?
Very much.
3. Is your job creative?
It's all about innovation and creation. "If you do what you've always done, you'll get what you've always gotten." Lull is not how you measure success in my job.
4. What do you spend the majority of your time doing?
Researching, innovating, communicating and (hopefully) motivating.
5. Do you personalise your desk?
Yes, very much. Some may call it a mess.
6. Would you describe yourself as creative?
Yes, very.
7. Do you have any quirky daily rituals?
I don't know if an urge for coffee and reading the news as the very first thing every day qualifies as quirky.
8. Do you tend to work on your own or with colleagues?
On my own. I am very introverted, but still thrive collaborating with our top-notch team at TARGIT to deliver the best, most innovative data tools possible for our customers.
9. How many hours on average do you work a day?
It varies a lot; TARGIT has operations in almost all time zones, meaning I could potentially work 24/7. However, I would estimate 8-10 hours a day.
10. Roughly how much time do you spend each day on email? Taking calls? In meetings?
I spend about four hours a day on email, and the rest of my day is largely dedicated to taking calls. I don't spend too much time on daily meetings.
11. Do you use social media much for work?
I try to touch base with partners, clients and co-workers over the phone versus via social media to keep a more personal connection with the people I interact with. So while I am not on social for work too often, I do appreciate all of the benefits these platforms provide, especially when it comes to generating interesting data!
12. What do you enjoy most about your work?
I love almost every aspect of what I do, but working with an all-star team is what I enjoy the most.
13. What type of music (if any) do you listen to at work?
I love most music, and sometimes I take a short break and listen to really loud music to get energized for the next project I'm working on! .
14. What do you do for lunch?
I try to use lunches as an opportunity for a fast and informal "keeping in touch" meetings with external contacts as much as I can. Otherwise, I just grab a quick sandwich.
15. Do you socialise with work colleagues?
This can be tough since TARGIT has global offices, but I know most colleagues beyond their professional sides.
16. Are there any tasks (through your career) you've been especially glad to get rid of?
I have a very strong executive team who are very good at coordinating details. That is not my favorite discipline.
17. What is your last task of your day?
Reading emails on my phone just before going to sleep.
18. How do you like to relax after work?
I love playing sports and enjoy biking, running, swimming almost every day.
19. Do you keep checking email through the evening?
Absolutely.
20. Do you take work projects home with you?
Yes.
21. What would you say to your 20-year old self?
You will do much better than you think right now. So start dreaming bigger! And get a haircut.
22. If you could try out any job for a day, what would you choose?
I would love to be an excellent artisan.
23. What device did you use to answer these questions?
Surface Pro 3.
24. Do you use your own personal device for work?
No, we make sure to provide our employees with all the tools they need at TARGIT.