Human Resources
C-suite career advice: Frédéric-Charles Petit, Toluna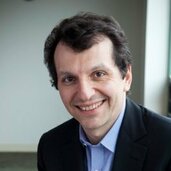 Name: Frédéric-Charles Petit
Company: Toluna
Job Title: CEO
Location: Paris, France
What was the most valuable piece of career advice that you received?
The best piece of advice I received was to stay ahead of the curve. By identifying an opportunity at the right time you can maximize business success. This can be done by keeping your finger on the pulse of trends and predicting their next iteration or move.
I put this advice into play when I built Toluna; I found that most companies that conducted research online failed to look at consumers, and their communications preferences. Our competitors were very reliant on email communications, and I knew years ago that this was an asynchronous communication that would likely be improved.
I built the first web-based online survey research community, and found that while it was a new approach, and the market needed to be educated initially, we were able to position ourselves to ensure we were ahead of the competition.
What was the worst piece of business advice that you received?
The worst piece of business advice I received was to have a management team that was physically located in one place, following the traditional 'HQ' model. I quickly learnt that having a truly global management team was more important. The 'HQ' model tends to focus on hiring people according to geography rather than talent, which naturally limits the range of backgrounds.
Establishing a network of management teams on the ground in different markets ensures they are in touch with the intricacies specific to their location. This adds a great deal of value to the business as they provide a fresh perspective from their unique market place. Now that we have technology which enables global engagement with our colleagues anytime, anywhere, having a global management team works seamlessly.
What advice would you give to someone starting their career in the tech industry?
Don't just focus on big companies and businesses dominating the market place; keep an eye on the small start-ups, as they can be the most surprising. The technology industry itself is moving at a remarkable pace and start-ups have the ability to remain innovative, nimble and act quickly. When I founded Toluna, social media wasn't as pervasive as it is now, but we were able to adapt and change as a business which, in turn, allowed us to change the way consumers and brands interact. By carrying this resilience and embracing a 'start-up' mentality, those working in tech will be better prepared for the pace of the industry.
What tips would you give to someone aiming for a C-suite-level position?
I don't think you should aim for a specific role, as people often reach that level via a different path. Don't focus on being at the top but focus on a vision that could get you there. My aim was to build a business that wasn't going to replicate what was already out there. I wanted to provide a better service for the industry rather than achieving career goals for myself, though often the two go hand in hand. My other tips would be not to follow the crowd as this will limit not only your personal development but also your ability to think creatively. Finally, commit to a vision with consistency and conviction.
Are you particularly proud of any career advice that you've given or the career route/development of anyone you've mentored?
We have strong ties to the tech ecosystem and I'm proud to have seen that a number of people I've worked alongside and mentored have moved on to found great initiatives. I'm particularly proud of the connections I've established with DPOLLS, a company carrying out survey outreach in Israel. Toluna acquired them a few years ago and it's been wonderful to see their growth trajectory excel. The technology sector is all about innovation, so seeing others taking this momentum to drive positive change and those who will make their mark in the industry is great. Something I always tell mentees is that it's important to stay in touch with people you've worked with as you never know when your paths may cross again!