Medical Devices
Indian Startups: Is a Simple App Transforming South Indian Health Care?
In a new series on Indian startups, IDG Connect speaks to founders of companies that are making a difference on the ground. If you would like to nominate an organisation please drop Kathryn Cave a note.
Doctor Oxy Healthcare Solutions began in December 2012 and since then has gradually crept up through the Southern states of India. The company has a staff of 48 and is based out of Tamil Nadu, but it's now present in Andhra Pradesh, Karnataka, Kerala, along with new initiatives in Maharashtra. Needless to say the aim is to spread up through the entirety of India and then one day, move into Africa, via Kenya.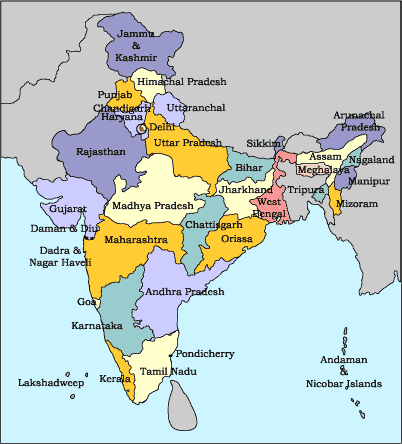 With the exception of a December 2013 interview with one of the founders in the Hindu, it is difficult to find much information about the company online. Yet it was brought to our attention via an online nomination we received for "most innovative Indian startup," from an individual at Infosys.
When we catch up with Kamalesh Jayaraman over the phone he explains his background: "Healthcare for me is a little personal as I come from a complete family of doctors. Mum, dad, brothers, uncles – everyone is a doctor."
Having observed doctors all his life he realised something needed to be done in the technology sphere. "Sadly, from looking at the US I've noticed two things about healthcare devices," he says. "The first is they are expensive. The second is they are not easy to use."
Doctor Oxy aims to provide an app which solves this problem and joins the dots between hospitals, doctors and patients, so that health records and patient conditions can be managed more effectively. This combines the usual benefits of Electronic Health Records with higher degrees of personal control.
The idea isn't new and certainly isn't limited to India. A similar application, uMotif, for managing the doctor, patient relationship for specific, long-term conditions won the Cisco BIG Awards in the UK at the end of last year. Yet each idea in this sphere has to tie into the idiosyncrasies of the local market and be easy enough for people to adopt.
"This is not targeted at Europe and the US because there are a lot of healthcare standards to go through [there]." explains Jayaraman.
"[But] I wouldn't say lack of regulation [makes the Indian market unique]," he clarifies, "[rather] the flexibility that we have right now. The marketplace is far less complicated because Electronic Health Records and patient health records are at a fairly early stage in India. So we are a little ahead of the curve and want to maintain that lead."
He is adamant his app "offers more than any other services out there. These [other services] offer [just] one part of the cycle, our application provides the whole lot. It helps you make appointments, find doctors in a set locality and it will even help you find prices for surgery [as] doctors and hospitals get to bid on doing surgery".
Jayaraman talks through how it works in practice: "[say] a patient has seen the doctor, if they have a smartphone they can get the QR code at the doctors surgery or from the app store / Playstore. Once they download the application all their medical records are available." This allows doctors and patients to stay in touch easily and professionally, "because whatever happens between them can happen in the portal itself. Doctors are not being called, doctors are not being emailed. Everything is taking place in the portal itself."
The next phase will be to add in the fitness element such as tracking how many calories you've burned and how many footsteps you've taken. Then he wants to interface equipment like a thermometer and monitor blood pressure apparatus. This means the patient will be able to send results over to the doctor to find out if they need a visit.
The aim is to make it all as easy as possible. "Technology should not make you change the way you work," says Jayaraman. "But rather technology should directly plug into your everyday work. It should not change your workflow. It should adapt to your existing workflow and help you improve it."
The pricing model is based on an annual rate and set within different parameters for patients, doctors and hospitals. "We kept it as low as possible for patients" so they can pay for themselves or their whole family for 200 – 500 rupees a year (3.19 USD – 7.99 USD). For doctors the yearly subscription starts from 8,000 rupees onwards. (127.87 USD) whilst hospitals receive a fully customised version which is priced on a case by case basis.
This is all sounds very reasonable and Jayaraman is of course please to boast some extremely good feedback ("for example one of the doctors is 62 years old who had never used any task based or content management system before. He used to manage all his records in Word and Excel. We gave him a two day trial. After three days he stopped using his computer." Yet I can't help wondering about the security of it all.
"With the infamous biometric profiling going on – do you think Indians are less concerned about handing over their data than others?" I ask. "You could say that," replies Jayaraman sceptically. "[But] in some cases they are overly concerned about handing over data as well. [We see] both ends of the same extreme. Some people don't care. Some people worry too much."
"Everything is encrypted with industry grade encryption," he continues. "Even if someone were to be able to crack into our databases they would not be able to make head or tail of it, everything is built on our own security algorithms."
"Is security the main barrier for people?" I enquire. "It is a question," he responds. Other questions tend to be around customisation and customer support he clarifies.
With innovations like this springing up all over the place, it will certainly be interesting to see where this company is in the next 12 months… and whether it will manage to get all the way up to Kashmir.
Kathryn Cave is Editor at IDG Connect. Contact Kathryn if you would like to nominate an innovative Indian startup organisation.